ABC Press Release - We Fight Back Against Parking Eye and Holliday Inn
Saturday 30 November, 2019
Written by Simon Collyer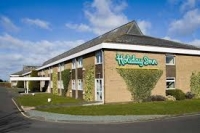 ABC PRESS RELEASE - Civil Rights Organisation Working to help the Unemployed Seeks Parking Justice
SIMON COLLYER, the founder of the Association of Pension & Benefits Claimants CIC, known as the ABC, is calling for a boycott of Holliday Inn hotels by job seekers and a boycott of other hospitality outlets that use controversial parking company, Parking Eye.
Simon completed a residential sales induction course in August-September 2018 at Holiday Inn in Copford, Ipswich, while working for an education provider. The Company was using Holiday Inn as a surrogate regional office base. However, the first sales meeting following the residential course overran, and Mr Collyer was eventually fined £320 in Basildon County Court for overstaying just 20 minutes.
The Company's sales manager claimed they have spent £20K on the course at Holiday Inn which had included training, hotel accommodation and meals.
Mr Collyer was not in court for the hearing and he has asked that the judgement be set-aside. Despite days of effort trying to contact the Chelmsford County Court via e-mail and telephone with only a voicemail response saying, 'try again later' and no e-mail replies Simon has complained to the Court Service and the Justice Ministry.
'There is a three-month backlog in Chelmsford County Court administration' says Simon. Parking Eye has a special arrangement where they can issue thousands of summonses and pay later. Mr Collyer's MP Will Quince looked into the matter on behalf of Mr Collyer as the public are subsidising these legal actions which are issued on credit and that are clogging the Courts. The Courts real work is being held up, swamped under a deluge of these claims.
Parking Eye turnover approx. £25mil is allegedly the largest private parking company in the UK.
The Parking Eye Company says on its website to landowners in the hospitality industry that it: reduces abuse, over-stays and unwanted parking, improving the income potential of your car park.
Customers invited to visit a hotel for a job interview are not unwanted, and why should they be fleeced say the ABC, founded by Simon. When job seekers go to a job interview, they never know how long that interview might last. You might find yourself in a group interview or having to carry out a task, or simply delayed waiting for others being interviewed ahead of you.
You can hardly walk out in the middle of a job interview.
A Parking Charge Notice is different from a Penalty Charge Notice (PCN) issued by a Council, says the ABC – there needs to be a clearer distinction between the two. A Parking Charge Notice is a contract in civil law.
The ABC is also critical of the fact that Parking Eyes terms also allow them to use your private data for marketing purposes, and a complaint has been made to the Information Commissioners.
'We cannot take the risk of our members and our audience who are surviving on low incomes being given these massive fines' says Simon
'It does not help the image of companies recruiting people if candidates invited to a hospitality venue like a hotel end up with a huge bill. Job interviewees can be customers or future customers. 'Why should your private data be used merely because you have parked in a hotels parking bay when you have been invited as a guest' says Simon?
'We hope the recruitment industry will join forces with us and give Parking Eye and hotels in league with them, a full broadside' says the ABC. 'Companies wanting to make a good first impression should choose welcoming hotels for interviewing job seekers.
For more information contact:
Simon COLLYER
Association of Pension & Benefit Claimants CIC (the ABC)
Founder
Telephone: +44 (0) 1206 509623
Mobile: +44 (0) 7842412389
Skype: simon.collyer163
Email: This email address is being protected from spambots. You need JavaScript enabled to view it.
Website: www.abcorg.net
Leave a comment
Make sure you enter all the required information, indicated by an asterisk (*). HTML code is not allowed.