Jobseekers Learning to Game the System
Saturday 30 November, 2019
Written by Simon Collyer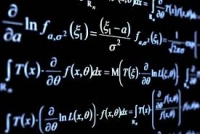 HI TECH - Research suggests that candidates are learning to manipulate algorithms to better their recruitment chances.
Jobseekers are increasingly looking for ways to game or 'cheat' recruitment systems, according to TribePad research.
Hiring Humans vs. Recruitment Robots surveyed 1,041 employees and jobseekers in the UK, and found that two-thirds (67%) of jobseekers admit to using 'optimisation strategies,' such as using particular phrases likely to be picked up by recruitment algorithms, to improve their chances of getting a job.
When it came to the various tactics used, just over a fifth (22%) have searched online to find out how other people have been hired, a similar proportion (19%) have used buzzwords in their CV to manipulate an automated system, 15% have lied or exaggerated about their experience to get an interview, and 8% have cheated on a psychometric, skills or other kind of test.
The report warned that these practices mean many candidates may be given the green light because they can use the right language, rather than because they are the best person for the job. It also runs the risk of people cheating the system, it stated.
The research also found that respondents have little trust in recruitment systems, with 69% feeling that greater automation in recruitment is useless because people can cheat the system by amending their CVs accordingly.
There was also a generational and gender split when it came to perceptions of recruitment technology. Over half (59%) of 18-to 24-year-olds and nearly two-thirds (60%) of 25- to 39-year-olds said they preferred recruitment to be conducted online. The older applicants got the more likely they were to prefer face-to-face recruitment, with just under half (46%) of 40- to 54-year-olds preferring human interaction, and a 50:50 split between preferring online or offline for 55- to 64-year-olds.
Meanwhile, nearly two-thirds (61%) of women said they preferred online to human interaction, compared to 39% of men.
Dean Sadler, CEO of TribePad, said there are clear advantages for both employers and candidates to using technology in the recruitment process.
"There's no doubt that recruitment technology systems provide huge benefits to employers and the candidates who use them. For employers, who often have to deal with hundreds or thousands of applications per role, they gain time-saving advantages, as well as the ability to filter and search for the best talent," he said.
"For applicants, ATS' [applicant tracking systems, which sort through CVs using algorithms] can level the playing field and reduce bias, offering tech-led solutions such as video interviewing, or blind CVs, allowing them to be spotted and identified based on skills and experience, rather than background."
However, he added that the benefits of using this tech will be undermined if employers don't deploy it in the right way: "It's clear that as businesses automate more processes, they have to be wary that they don't create so many hurdles that candidates try and game the system. It's human nature to try to find shortcuts or opportunities to simplify processes. But businesses don't want people who only fit the bill because they've arrived in disguise."
While businesses should not forgo tech altogether, Sadler said they must not become over-reliant on it for finding the right talent: "However, this doesn't mean that businesses should shun tech completely; online applications offer jobseekers the ability to job search at their own convenience. Instead, businesses have to understand more about where tech is most beneficial, and how to balance it with that crucial human touch."
ABC Comment, have your say below: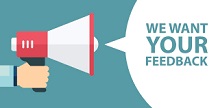 Report here:

Leave a comment
Make sure you enter all the required information, indicated by an asterisk (*). HTML code is not allowed.