Northern Ireland - Hydebank Wood College Learning and Skills Centre Opens
Friday 29 November, 2019
Written by Simon Collyer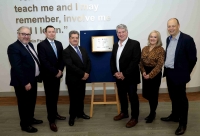 TRAINING - Learning and skills are at the core of rehabilitation at Hydebank Wood College, NI Prison Service Director General Ronnie Armour has said.
Speaking at the opening of the newly refurbished Learning and Skills Centre at the secure college, Mr Armour said: "Since its transition into a secure college, Hydebank Wood has gone from strength to strength with learning and skills central to its rehabilitative work. The opening of this new centre is an investment in the potential of the people who live in Hydebank.
"Learning is at the core of the Hydebank community and this is a safe environment for the young men and women to re-engage with education and work-based skills. With our partners in Belfast Metropolitan College we can support and challenge those people to change, to learn and to become employable. Everything we know says, if someone has skills and is employable after release back into the community, then they are less likely to reoffend and that helps us to build a safer community."
The refurbished Learning and Skills Centre at Hydebank was officially opened by local actor Dan Gordon, who has a long association with Hydebank Wood.
Speaking at the event, Mr Gordon said: "I first started coming into Hydebank in the early 2000's to work with the young men and to try to steer them down a different path. I believe in second chances, especially when you are young. People need to be encouraged to take a different path when they come back into society. My father, who was a shipyard worker, used to say 'Don't stand and wonder how to do it – do it and wonder how you did it'."
Learning and skills is delivered in partnership with Belfast Metropolitan College. Kathleen O'Hare, from Belfast Metropolitan College, said: "This facility will provide us with the opportunity to deliver a range of vocational, essential skills and employability programmes. This means our students at Hydebank can leave with the same level of accreditation as any other student at one of our colleges. This is all part of our work to address social inclusion and increase life chances for people leaving custody."
Find out more about the new Learning and Skills facility at Hydebank Wood College by clicking on this link: https://youtu.be/WxWGGl90tBA
And hear from two students engaging in education and learning opportunities at Hydebank Wood College by clicking on this link: https://youtu.be/uA-VoA9kHlk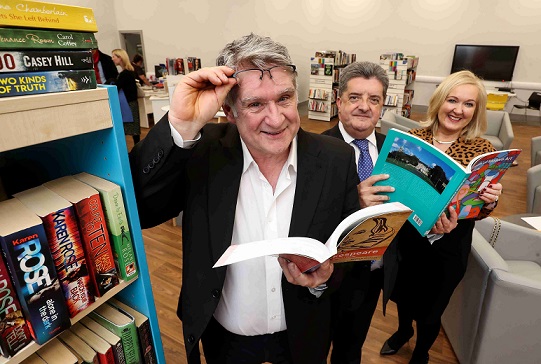 Image: Hydebank Wood College opening.
ABC Note: Hydebank Wood College, which has a focus on education, learning and employment, accommodates young people between the ages of 18 and 21. It also accommodates female remand and sentenced prisoners in Ash House, a house block within the complex.
ABC Comment, have your say below: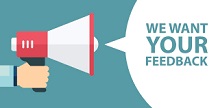 Leave a comment
Make sure you enter all the required information, indicated by an asterisk (*). HTML code is not allowed.