WASPI Women Could Shift Election Outcome
Monday 25 November, 2019
Written by Simon Collyer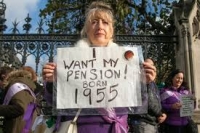 WASPI WOMEN - 195,100 women in Wales will be offered a pay-out of up to £31,000 after Labour pledges compensation packages for millions of women hit by state pension age rises imposed by the Tories.
Labour pledges compensation packages for millions of women hit by state pension age rises imposed by the Tories.
Labour will offer pay-outs of up to £31,000, with an average payment of £15,000, to compensate women hit by the Tories' state pension rise.
The Shadow Chancellor, John McDonnell, said the pay-outs were a "historic debt of honour" to the women.
Labour would introduce a compensation scheme for the 3.7million women hit by the changes, which Cameron's Tory-Lib Dem government imposed in 2011.
It comes after Boris Johnson u-turned on Friday on his pledge to help those affected.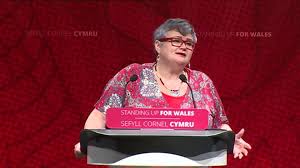 Image: Welsh Labour's Deputy Leader Carolyn Harris.
Welsh Labour's Deputy Leader Carolyn Harris and campaigner for 1950s women said:
"While Boris Johnson claims he can't "magic up" a solution for the 1950s women, Labour has set out a plan that will give women affected the justice they need and deserve.
So many of us know a woman in her sixties whose finances were thrown into disarray by callous changes to the pension age. For many it means great stress and painful cost cutting – but for others it's been really disastrous. The Tories and the Liberal Democrats should be utterly ashamed of the hardship and distress they have caused these women.
The smirk on Boris Johnson's face during the TV debate, when he dismissed the concerns of women who've been cheated out of their pensions – that told you everything you need to know about him.
The Tories won't undo the wrong they did to women born in the fifties – so it's up to Labour to do it for them. It's clearer than ever: Welsh Labour's on your side."
Jeremy Corbyn, Leader of the Labour Party, said:
"This week, Boris Johnson dismissed the concerns of a woman who has lost out on her pension, telling her it's "not possible" to right the huge wrong she and so many others have suffered. This is about consideration for those who have paid into the system all their lives and made this country what it is, only to be hung out to dry by a government that puts the interests of the richest first.
The next Labour government will compensate women who were unfairly hit by the rise in the state pension age and give them the respect they deserve.
The powerful and wealthy want you to believe that real change is impossible, that it's not realistic.
But it is possible with Labour. Because Labour is not on the side of the billionaires and the bankers, we are on the side of the people."
ABC Note: If WASPI women turn out and vote it could shift the election outcome. There has been a lot of anger over this issue.
ABC Comment, have your say below: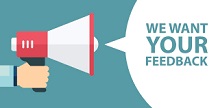 Leave a comment
Make sure you enter all the required information, indicated by an asterisk (*). HTML code is not allowed.