Suffolk Law Centre Provides Legal Aid Housing Advice
Friday 08 November, 2019
Written by Simon Collyer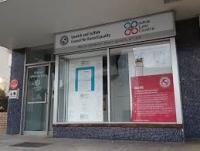 LEGAL AID - One organisation that has expanded its services of late is the Suffolk Law Centre that can now provide advice and assistance where some or all of the cost can be provided by Legal Aid.
Legal advice is being provided by a dedicated housing caseworker, externally supervised by a housing solicitor from Hackney Community Law Centre.
We recently met housing legal expert James Hanlon at the Suffolk Law Centre and we can vouch for the high quality of the help and advice you can expect to receive. Clients come from as far afield as Norfolk, Cambridgeshire and Essex said James.
The type of work the law centre deal with day-to-day is varied. Possession claims can be brought by local authorities, housing associations and private landlords and help can be made available as soon as possession is sought, i.e. when a notice seeking possession is served.
Legal Aid can also finance counterclaims including disrepair counterclaims.
More complex is mortgage repossessions which are classified as a debt matter and clients must first apply via the Civil Legal Advice helpline to be referred to the Suffolk Law Centre.
A growing problem is a homelessness and the threat of homelessness and those seeking assistance from a local authority under Part 6 or Part 7 of the Housing Act 1996. This includes advice on entitlement and suitability of accommodation.
Financial help is also available for the review of any decision made by a local authority. Legal Aid may cover an appeal to the county court provided public law merit tests are met and may be provided to clients living in unsuitable accommodation that could be considered as being unreasonable to continue to occupy.
Legal Aid is also available for unlawful eviction claims and threatened unlawful eviction. The representation can be provided purely for reinstatement.
One again, Legal Aid is available for advice and assistance regarding housing disrepair and for bringing a claim for an injunction to remove or reduce a serious risk of harm to a client or a member of their family.
Advice and representation are also available to those seeking accommodation under certain community care provisions. E.g. Children Act 1989 s17/s20-s24, Mental Health Act 1983 s117, Care Act 2014 Part 1.
Victims of harassment can also apply for Legal Aid to bring proceedings under the Harassment Act 1997 or to defend against such injunction. Legal Aid can fund advice and a warning letter.
Where agencies have failed in their statutory duties, Legal Aid can enable a Judicial Review.
Homelessness is creating an increasing caseload but Universal Credit has brought in much stricter tests regarding UK residency and this is causing issues for people say the Law Centre who have lived in the UK for years.
There are rules regarding financial eligibility for Legal Aid please visit: http://civil-eligibility-calculator.justice.gov.uk/
Advice is also availale in these areas:
Legal advice is available in the following areas:
Small claims , contracts
Dispute resolution
Employment
Family
Personal Injury
Insolvency
Housing
The Tackling Discrimination in The East provides free legal advice and representation for people who have suffered unlawful discrimination, on the basis of the following protected characteristics:
Age
Disability
Gender reassignment
Marriage and civil partnership
Pregnancy and maternity
Race
Religion and belief
Sex
Sexual orientation
Living Rights
Living Rights Project is an EU funded project to give EU migrants legal information and referral to advice.
We found the advice and assistance to be excellent and this Legal aid contract is providing a great deal of benefits to clients.
ABC Note: For more information, you can call the Suffolk Law Centre on 01473 408111 or email This email address is being protected from spambots. You need JavaScript enabled to view it.
You can visit their website here: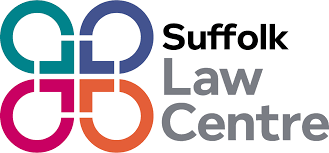 ABC Comment, have you used a law centre, what did you think?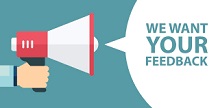 1

comment
Leave a comment
Make sure you enter all the required information, indicated by an asterisk (*). HTML code is not allowed.