Torfaen Christmas Gifts Appeal
Friday 01 November, 2019
Written by Simon Collyer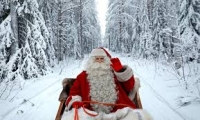 Every year generous Torfaen residents donate hundreds of gifts to the annual Christmas Santa Appeal to ensure that some of the most vulnerable children living in the borough don't miss out at Christmas.
This year's Santa appeal opens on Monday 4 November 2019.
Last year 372 children received gifts and over 50 Christmas hampers were donated to young people living alone.
The Santa Appeal donates gifts to children and young people who would otherwise miss out. To donate a gift contact Torfaen's social services team on 01633 647539 and you will be given a name, an age and a reference number.
These details must be attached to the donated gift which should be left unwrapped, although a donation of wrapping paper is also appreciated. You can also donate non-perishable food to make up hampers for young people aged 16 and over who are living alone.
Once your gift is ready please take to one of the following drop off points by Friday 6 December 2019:
TYPSS, The Studio, Oldbury Business Estate, Cwmbran NP44 3JU
Cwmbran Library, Gwent Square, Cwmbran Shopping Centre, NP44 1PL
Civic Centre, Glantorvaen Road, Pontypool, NP4 6YN
Pontsychan House, Abersychan, Pontypool, NP4 7BA (Group collections)
ABC Comment, have your say below: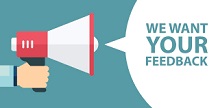 Leave a comment
Make sure you enter all the required information, indicated by an asterisk (*). HTML code is not allowed.