No Deal BREXIT Fuelling Job Loss Fears
Wednesday 09 October, 2019
Written by Simon Collyer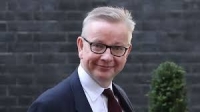 UNEMPLOYMENT FEARS - Amid mounting concern the that UK will crash out of the European Union without a Brexit deal, the country's leading campaigning union, Unite, is to reconvene with cabinet minister Michael Gove today (Wednesday 9 October) to warn that time is running out for the government to prove that it cares about the jobs and communities most at risk from a calamitous exit.

Leading a delegation of long-serving manufacturing workers with deep knowledge of their industry, Unite will meet with Michael Gove, the minister responsible for coordinating the governments Brexit strategy, in what could become a last ditch bid to persuade ministers to comprehend the enormity of a no deal Brexit on working communities.

Representatives from Jaguar Land Rover and Rolls Royce will be among those seeking clear answers to issues raised in previous meetings and to urge ministers to finally grasp the sheer scale of the catastrophic impact a no deal Brexit will have on jobs and communities.
ABC Comment have your say below: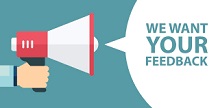 1

comment
Leave a comment
Make sure you enter all the required information, indicated by an asterisk (*). HTML code is not allowed.