Jobs Growth Wales Become an Apprentice in Wales
Monday 07 October, 2019
Written by Simon Collyer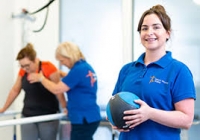 APPRENTICESHIP OPPORTUNTITES - Jobs Growth Wales is a programme designed to get unemployed 16-24 year olds living in Wales into employment for six months in a job paying at least the National Minimum Wage. The first Jobs Growth Wales scheme started in April 2012 and ended in April 2015. The second scheme started in September 2015.
There are some really useful pages here for young people interested in an apprenticeship.
If you are over 16, living in Wales and not in full-time education you can apply for an apprenticeship.
Help for businesses to recruit apprentices.
Explains how schools can recruit apprentices or train existing staff using apprenticeships.
Explains how local authorities can recruit apprentices or train existing staff using apprenticeships.
Guidance on the requirements that should be met by apprenticeship frameworks.
Information on the Apprenticeship Awards Cymru and how to apply.
Guidance for people aged 16 to 24 who are looking for work.
Guidance on how you can take on an unemployed young person and the funding you will receive towards it.
Guidance to help people affected by redundancy gain new skills and find employment.
Guidance for employers looking to recruit someone who has been made redundant.
Brochure for 16 and 17 year olds about gaining skills and experience to get a job or go on to further learning.
Ways to evaluate skills policies and programmes to improve our skills base.
Application form for trade unions to apply for funds to encourage and support workplace learning.
Guidance on funds available to trade unions to encourage and support workplace learning.
A new advice service that will create a more efficient system of employability support.
Childcare support for parents whilst training or looking for work.
Apply for funding for staff in early years, childcare and play sectors to gain recognised qualifications.
Policy and backgroundIncludes strategy, reports, projects and assessments.
ABC Comment, have your say below: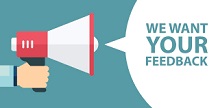 Leave a comment
Make sure you enter all the required information, indicated by an asterisk (*). HTML code is not allowed.