Universal Credit Changes - Helping Vunderable People, Turning of Conditionality
Monday 07 October, 2019
Written by Social Welfare Training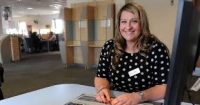 UNIVERSAL CREDIT - Social Welfare Training pointed out this useful information.
Universal Credit- Help Vulnerable Clients get Protection If a client is identified as having complex needs then the DWP should tailor or turn off their conditionality.
This will reduce the risk that the claimant's claim is sanctioned or closed. You can identify your client as having complex needs by putting this in their journal and / or use this Citizens Advice form (see below) which can be uploaded onto the UC system.
DWP guidance states- (Advice for Decision Makers- chapter J and Chapter K2) 'Complex needs means the claimant is experiencing some difficult life event or personal circumstances that means it would be unreasonable to expect them to meet their current work-related requirements. In such cases the work coach can 'turn off' conditionality requirements…DM treats each situation uniquely, considering
1. what the claimant can and cannot reasonably do to meet their conditionality
2. whether their requirements need tailoring to reflect their current circumstances for a temporary period…the advisor to consider 'turning off' conditionality for a 1. short, medium or long period of time or 2. for recurring periods depending upon the claimant's individual needs.'
'It may not be until the claimant fails to comply with a requirement and faces a sanction that they actually disclose the personal difficulties they are facing.
Disclosure is often dependant on the sensitive nature or the complexity of the issue(s) and the vulnerability of the individual claimant. Some claimants fear being stigmatised because of their complex needs and each claimant deals with their circumstances and crisis differently.' 'Examples of some complex needs situations are
1. a sudden illness
2. emergency/necessary care for a dependant child
3. temporary homelessness
4. a break up of the family
5. a victim of harassment or bullying....
6. substance or alcohol addiction
7. mental health issues (e.g. low self confidence and self esteem, anxiety state or depression)
8. care leavers
9. language or cultural barriers
10. bereavement
11. violence
12. ex offenders or criminals
13. declaration of suicide attempt or self harm
14. discrimination (e.g. race, colour, religion, sexual orientation, gender etc).'
You can download the form here: Citizens Advice form
ABC Comment, have your say below: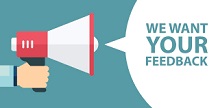 1

comment
Leave a comment
Make sure you enter all the required information, indicated by an asterisk (*). HTML code is not allowed.