National Youth Homeless Strategy Petition Signed by 10,700 People
Wednesday 02 October, 2019
Written by Simon Collyer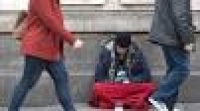 HOMELESSNESS - The Social Democrats today committed to a national Youth Homeless Strategy to make sure that young people are no longer left behind in the homeless crisis.
Focus Ireland a homeless charity is to deliver a petition signed by over 10,700 people calling for a national Youth Homeless Strategy. ... The petition is calling on all political parties to include a commitment to a national Youth Homeless Strategy in their manifestos for the forthcoming general election.

The Social Democrats party's political director and by-election candidate for Dublin Mid-West, Anne-Marie McNally said:

"Young people are being severely impacted by the appalling homeless crisis with the number of homeless 18 to 24-year-olds soaring by 82% in four years. The latest official homeless figures for
August show that there are 910 young people living in emergency accommodation.

"But this is really only the tip of the iceberg because the figures don't include the many young adults who are sleeping on friends' sofas or moving back in with their parents. Neither does it factor in the reality that almost an entire generation are trapped in precarious housing situations in a private rental sector where they have little to no security of tenure and constantly live with the fear of losing the roof over their heads.

"Fine Gael's one-size fits all approach to homelessness is already an utter failure. But it is particularly damaging to young people, including the most vulnerable people leaving state care and LGBTQ+ people who are already at a higher risk of homelessness.

"The Social Democrats fully support today's petition by Focus Ireland and will include in our general election manifesto a commitment to a national Youth Homeless Strategy as a key priority. This will include actions to:
• Prevent young people from becoming homeless in the first place.
• Give tenants greater security to stem the flow of young people into homelessness.
• Deliver services and emergency accommodation for young people that meets their specific needs.
• Ensure that vulnerable young people leaving state care have a secure home to go to.
• Deliver homeless services that are LGBTQ+ friendly.
ABC comment, have your say below: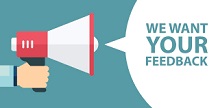 Leave a comment
Make sure you enter all the required information, indicated by an asterisk (*). HTML code is not allowed.