Self Employed Week Ireland July 29 to August 4
Tuesday 30 July, 2019
Written by Simon Collyer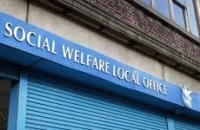 Self Employed Week, Ireland runs from July 29 to August 4.
There has been a lot of critisizm in the past by the self-employed of high taxes but with little for them in return.
Here is what Fine Gael is doing to help those wanting to get into self-employment.
Extension of the Treatment Benefit Scheme.
In March 2017 the Treatment Benefit scheme was extended to some 450,000 self-employed people and their dependent spouses for the first time.
This included small business owners, farmers, tradespeople, freelancers, contractors and professionals.
It meant that people who work for themselves and pay PRSI at class S - now get the same regular dental and optical examinations, free of charge, that previously were only available to employees.
Extension of Invalidity Pension to Self-Employed Persons.
Entitlement to Invalidity Pension was extended to the self-employed from December 2017.
For the first time, this gave the self-employed access to the safety-net of income supports if they become permanently incapable of work as a result of illness or disability, without having to go through a means test.
Extension of Jobseeker's Benefit for the Self-Employed
From November 2019 Jobseeker's Benefit will be extended to the Self-Employed.
It will provide a social insurance support to self-employed contributors who lose their businesses and, hopefully, provide them with the breathing space and support they need as they re-assess their next steps.
Earned Income Tax Credit
The equalisation of the Earned Income Tax Credit with the PAYE Tax Credit is also part of Fine Gael's self-employed agenda.
We have made progress in recent years, for example, for 2019 you may claim an Earned Income Tax Credit of €1,350, increased from €950 in 2017 and €1,150 in 2018.
ABC Comment, have your say below: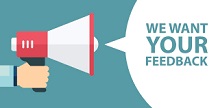 Self-Employed Benefits in Ireland
Leave a comment
Make sure you enter all the required information, indicated by an asterisk (*). HTML code is not allowed.