SNP Call for Inquiry Into Deaths Linked To "Austerity-Driven" Welfare Reforms
Thursday 04 July, 2019
Written by Simon Collyer
The SNP has called Tory government to launch an independent inquiry into deaths linked with welfare reforms after it was revealed that the Department for Work and Pensions (DWP) hid documents linking the department's fit-for-work test to the deaths of disabled benefit claimants.
The Disability News Service reported in May that the DWP admitted that two letters written by coroners and a series of 'peer reviews' into the deaths of claimants were kept from the team reviewing the work capability assessment.
In response, the DWP stated that it was too late to know for sure and that the documents may have been destroyed.
The SNP has led the campaign to eradicate damaging polices that have lead people to believe suicide is their only option, and have called on the Tory government to follow the Scottish Government's lead and introduce audio recordings of assessments, which the UK government is now trialling.
The SNP's call for an inquiry follows research that revealed that suicides relating to disability benefits had doubled under the Tory government.
Commenting following an Urgent Question in Westminster today, SNP MP Carol Monaghan said:
"The Tories must urgently launch an independent inquiry into all deaths linked to the Tory government's austerity-driven welfare reforms to avoid further government-commissioned assessments leading to deaths.
"It is sickening that when faced with serious allegations, the Tory government took so long to admit their failing in turning over documents that ministers knew would link the department's fitness for work test to the deaths of disabled benefit claimants.
"It is clear that this Tory government is content with private sector companies prioritising profits over people when it comes to social security. This is in stark contrast to the SNP Scottish Government's view that social security is a public service and therefore it is delivered through a government run public agency.
"It is time the Tories stopped brushing serious issues such as this under the carpet and took responsibility for their failure in delivering a fair and dignified social security net. If it will not, it is imperative that Scotland has the full powers of independence to ensure there are no more deaths as a results of harmful social security policies."
Futher reading
MP accuses DWP of incompetence - https://www.mirror.co.uk/news/politics/mp-accuses-dwp-incompetence-cover-17382803
'First, do no harm': are disability assessments associated with adverse trends in mental health? A longitudinal ecological study - https://jech.bmj.com/content/70/4/339.full

Under the Tories, attempted suicides by disability benefit claimants have doubled – why won't Theresa May scrap the work capability assessment? - https://www.independent.co.uk/voices/disability-benefits-suicide-doubled-disabled-theresa-may-conservative-tory-tories-govermment-scrap-a8131981.html
ABC Comment, have your say below: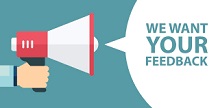 1

comment
Leave a comment
Make sure you enter all the required information, indicated by an asterisk (*). HTML code is not allowed.