Irish Unemployment Down
Wednesday 03 July, 2019
Written by Simon Collyer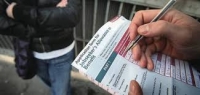 The Minister for Employment Affairs and Social Protection, Regina Doherty, T.D., has welcomed the latest statistics published by the CSO today which show that the seasonally adjusted unemployment rate for June 2019 was 4.5%, down from 5.9% twelve months previously in June 2018.
The seasonally adjusted number of people unemployed was 109,700 in June 2019 compared to 140,200 in June 2018 which is a year-on-year drop of 30,500.
Minister Doherty commented:
"The drop in the unemployment rate in the twelve months from 5.9% in June 2018 to 4.5% in June 2019 is quite significant and, especially so when compared with February 2012, when it peaked at 16.0%. We have continued to make huge inroads into tackling unemployment in every region and, as a result, the country is now benefiting from a strong workforce and thriving economy.
"In the area of youth unemployment, the seasonally adjusted unemployment rate was 10.1% in June 2019 compared to 14.3% in June 2018. This is an improvement but I and my Government colleagues will continue to concentrate our efforts in providing the supports needed by our young people with apprenticeships and training."
Examples of support provided by the Department to jobseekers and employers include:
The Youth Employment Support Scheme (YESS)
Minister Doherty launched the Department's YESS scheme in September 2018. YESS is a new work experience scheme targeted exclusively at young jobseekers, aged 18 to 24, who are either long-term unemployed or face significant barriers to employment.
JobsIreland.ie
JobsIreland.ie, the Department's national recruitment website provides a free online vacancy advertising and candidate matching service for employers who wish to advertise job vacancies, apprenticeships and community employment (CE) schemes. YESS vacancies are also advertised on JobsIreland.ie. The service is available to all employers irrespective of size or industry sector. There are currently over 6,000 jobs advertised on the site. JobsIreland.ie provides the opportunity for candidates to register and search the latest jobs in the market place. With JobsIreland.ie candidates have the option to create an online CV and they are then notified automatically of vacancies that match their profile.
JobsPlus
JobsPlus provides a direct monthly financial incentive to employers who offer full-time employment opportunities to long-term unemployed people. The scheme was further enhanced from 1 January 2018 to support workers aged 50 or over. Over 20,000 payments have been made through this scheme to date.
Jobs Fairs
Additionally, the Department hosts numerous Jobs Fairs and events throughout the year, with our annual Jobs Week a particular focus. The Department also co-hosts a number of jobs fairs with EURES, the European Recruitment Service. The Department continues to engage with employers throughout the country to ensure that jobseekers can avail of the many jobs that are being created by employers.
Community Employment and TÚS schemes
In addition the Department continues to provide valuable work experience for those who are long-term unemployed through the Community Employment and TÚS schemes. These schemes also provide important local services in towns and villages throughout the country.
ABC Note: There are two types of welfare payments forunemployed people in Ireland. Maximum Weekly Rate : €203 plus €134.70 for a dependent adult plus €34 for each child under 12 and €37 for each child aged 12 or over.
ABC Comment, have your say below: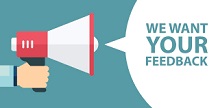 1

comment
Leave a comment
Make sure you enter all the required information, indicated by an asterisk (*). HTML code is not allowed.