Canadians Visited Food Banks 1.1 Million Times in March 2018
Wednesday 26 June, 2019
Written by Simon Collyer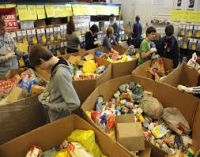 The driving factor behind food bank use is poverty says, Food Banks Canada as it launches the HungerCount report.
They organization also blames economic disruptions, low incomes, and government policies that don't provide adequate support.
Each March, Food Banks Canada surveys thousands of food banks across Canada to provide a snapshot of current food bank use. The HungerCount report downloadable below establishes an up to date understanding of hunger in Canada in order to support advocacy for change.
For HungerCount 2018, Food Banks Canada has updated its methodology and is reporting visits, not individuals, as the core metric to better demonstrate food bank use and the need for food banks across Canada. This is a new baseline number for 2018 and should not be compared to previous HungerCount reports says Food Banks Canada as these numbers aren't comparable.
You can read the report below. Sadly, as so often is the case, it seems it is children that are a major Candian food bank recipient.
ABC Note: Food Banks Canada is a charitable organization representing the food bank community across Canada. Founded in 1987, Food Banks Canada's network is made up of 10 Provincial Associations and over 500 local food banks.
ABC Comment, have your say below: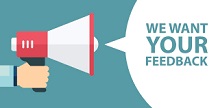 Leave a comment
Make sure you enter all the required information, indicated by an asterisk (*). HTML code is not allowed.