Scotland's Income Supplement
Friday 14 June, 2019
Written by Simon Collyer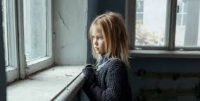 The Scottish Government's proposed Income Supplement, and help as many people as possible break free from poverty which has been on the rise in Scotland
Think tanks IPPR Scotland and the Joseph Rowntree Foundation (JRF) combined to say plans for a new benefit to help low-income families could be a "golden opportunity" in the fight against child poverty – which affects 240,000 youngsters across the country.
The Scottish Government has already committed to bringing in an income supplement for low-income families.
IPPR Scotland has already warned that without action, 50,000 more youngsters will be forced to live in poverty by 2023-24. An income supplement is already being used in Ireland as a means of helping low paid families.
To help stop people going under the Joseph Rowntree Foundation are saying the supplement must incorporate:
Urgency: start early, in this Parliament. Start small if necessary and build up. The Programme for Government and the next Scottish Budget are crucial to enable this.
Predictability: high levels of predictability are highly valued by those with experience of the Social Security system. This should mean that reassessments are not over-frequent so that the payment can be a reliable source of income.
High take-up: Income Supplement must reach those in need. The application process should be accessible, straight forward and automated if possible.
Poverty depth: to change children's lives we need to ensure we tackle depth of poverty. Income Supplement should include a focus on those in deepest poverty, and families we know have the highest poverty risk, to have impact.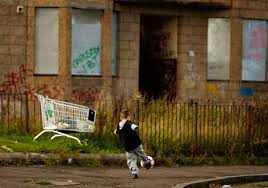 Image: Scottish children in rising poverty.
Ambition: significant investment is needed to reduce child poverty. Whilst this cannot all be done by social security; it must play its full part.
Impact: JRF have assessed a number of options for impact on child poverty and cost. JRF believe cost effectiveness is an important principle to ensure the maximum number of children are taken out of poverty.
ABC Note: Nearly 1 in 4 children in Scotland (23%) were in relative poverty after housing costs in 2016/17. That's 230,000 Scottish children. 1 in 10 children inScotland (10%) were in persistent poverty during 2012–2016. This means they were living in povertyfor at least three out of four years.
ABC Comment, have your say below: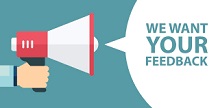 1

comment
Leave a comment
Make sure you enter all the required information, indicated by an asterisk (*). HTML code is not allowed.