Car Industry Facing Tough Times
Monday 10 June, 2019
Written by IoD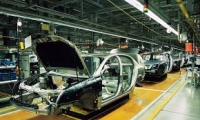 The Society of Motor Manufacturers and Traders has issued a stark warning over jobs at risk in their industry, arguing that 10,000 jobs are directly threatened.
A further 50,000 roles in the wider supply chain are also at risk, according to the lobby group, as the auto industry faces challenging headwinds.
Last week Ford announced that its plant in Bridgend, Wales, was expected to close, affecting 1,700 workers, and potentially many more in the surrounding economy.
The Times this morning however highlights that in the wider sector some bright spots remain, pointing for instance to the opening of Aston Martin's second factory today in South Wales.
Quoted in the piece, professor of strategic management at Warwick Business School Christian Stadler argues, 'The government is consumed by Brexit and the car industry's request for a soft Brexit is being ignored.' Furthermore, he points out that electric cars, a focus of the government's industrial strategy, may not provide as many jobs as hoped, as they are simpler to manufacture.
ABC Comment, have your say below: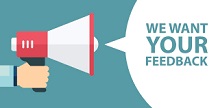 Leave a comment
Make sure you enter all the required information, indicated by an asterisk (*). HTML code is not allowed.