Carer's Support Grant Paid Today in Ireland
Friday 07 June, 2019
Written by Simon Collyer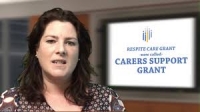 Up to 116,000 carers will benefit from the Carer's Support Grant from today.
The annual grant of €1,700 is available to all carers providing full-time care to an older person or a person with a disability, regardless of their means or social insurance contributions.
Some 9,000 carers who are providing care for two or more people will receive a grant in respect of each person being cared for, to take account of the additional costs and challenges of providing care to more than one person.
The Carer's Support Grant is paid automatically to carers who are receiving Carer's Allowance (whether full rate or half rate), Carer's Benefit, or Domiciliary Care Allowance. Other full-time carers who are not receiving any of these payments may also apply for the Carer's Support Grant.
The grant is paid automatically to approximately 110,000 people receiving the Carer's Allowance, Carer's Benefit, and Domiciliary Care Allowance. It is also available to an estimated 6,000 full-time carers who are not in receipt of these payments.
ABC Note: The Carer's Support Grant is an annual payment made to carers by the Department of Employment Affairs and Social Protection (DEASP). The scheme name was changed from the Respite Care Grant in 2016 to better reflect how theGrant is used.
ABC Comments, have your say below: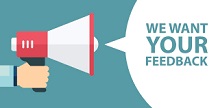 1

comment
Leave a comment
Make sure you enter all the required information, indicated by an asterisk (*). HTML code is not allowed.