ONS Study - Persistant Poverty EU v UK
Friday 07 June, 2019
Written by Simon Collyer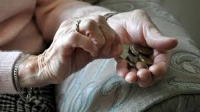 Today the ONS has released an article which looks at rates of persistent poverty for the UK and compares this to other EU countries.

People are defined as being in poverty if they live in a household with an equivalised disposable income that falls below 60% of the national median in the current year. Persistent poverty is defined as being in poverty in the current year and at least two of the three preceding years.
Main Points
There were roughly 4.7 million people (7.8%) in persistent poverty in the UK in 2017. This is the eighth lowest in the European Union and 3.5 percentage points lower than the EU28 average rate of 11.3%.
Persistent poverty rates in the UK in 2017 are comparable to levels in 2008. Eurostat reported an estimated increase of 2.6 percentage points for the European Union (EU) over this period to 11.3%.
Among EU member states, Czechia has the lowest persistent poverty rate, while Romania has the highest - 4.4% and 19.1%. France and Slovenia have similar persistent poverty rates to the UK - 8.0% and 8.2%.
In contrast to persistent poverty, the UK's and EU poverty rates rate were similar – 17.0% and 16.9%. respectively. The UK's poverty rate is similar to Malta (16.7%) and Portugal (18.3%).
An estimated 2.4m working people were in poverty in 2017, of which 31% also experienced in-work poverty in 2016.
44% of those who exited in-work poverty kept the same job and number of hours but increased their hourly pay.
People who were in persistent poverty were over 4.5 times and 5 times more likely to material deprived and persistently material deprived respectively than the average individual. Severe material deprivation describes the proportion of individuals in the population who are unable to afford four or more items considered by most people to be desirable or even necessary for everyday life.
ABC Comments, Have your say below: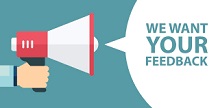 Leave a comment
Make sure you enter all the required information, indicated by an asterisk (*). HTML code is not allowed.