Londonderry Port and Harbour Commissioners Seeks Non-Exec Board Members Disabled and Women Encouraged to Apply
Wednesday 05 June, 2019
Written by Simon Collyer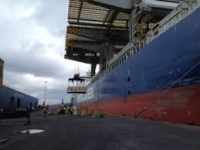 Launch of recruitment competition for Londonderry Port and Harbour Commissioners
The Department for Infrastructure (DfI) has announced a recruitment campaign to appoint four Non-Executive Members to the Board of Londonderry Port and Harbour Commissioners.
These key posts offer an excellent opportunity for individuals to make a tangible and valued contribution to the management and continued growth of this important public body.
The time commitment for the post will be approximately one to two business days per month. The Members will be expected to attend all Board meetings and other ad hoc meetings as required. The Members will receive remuneration of £8,552 and reasonable travel and subsistence costs.
The appointments will be effective from 1 October 2019 and will run for a period of four years.
Applications will be welcomed from all sections of the community.
Women, younger people, people with disabilities and people from ethnic minority communities are currently under-represented on DfI Boards. Applications from members of these groups would be particularly welcome.
The application pack can be accessed on www.nidirect.gov.uk/articles/public-appointment-vacancies or www.infrastructure-ni.gov.uk/publications/application-four-non-executive-members-board-londonderry-port-and-harbour-commissioners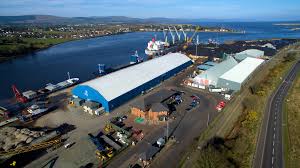 Alternatively contact the DfI Public Appointments Unit:
* In writing at Clarence Court, 10-18 Adelaide Street, Belfast BT2 8GB;
* By telephone - 028 9054 1049;
* By e-mail - send your request to

This email address is being protected from spambots. You need JavaScript enabled to view it.

* Last date for applications is 28 June 2019.
ABC Comment, have your say below: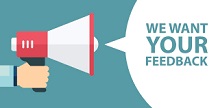 Leave a comment
Make sure you enter all the required information, indicated by an asterisk (*). HTML code is not allowed.