Irish Children Get Hot School Dinners In New Pilot Scheme
Tuesday 21 May, 2019
Written by Simon Collyer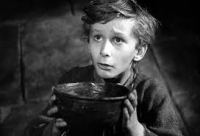 The Department of Employment Affairs and Social Protection has written to all primary schools (over 3,000) seeking expressions of interest in its Hot School Meals Scheme Project, an initiative to provide a hot meal to primary school children on a pilot basis from September 2019.
As part of Budget 2019, Minister Regina Doherty T.D. announced that hot dinners will be provided on a pilot basis in up to 36 schools and to some 7,200 children from September 2019 at a cost of €1m for 2019 and €2.5m in a full year. Funding will be provided to schools to source suppliers and families will not be asked for additional contributions towards the meals.
The Pilot Project will build on the experience of the proof-of-concept project which has been running at Our Lady of Lourdes National School in Inchicore, Dublin 8 since January 2019. During this initial pilot almost 250 pupils attending this school receive a hot meal at lunchtime each day and the initiative has been well received.
Today, Minister Doherty said:
"The provision of adequate and nutritious meals for a child's health, learning, attention and educational achievement is invaluable. Under the Healthy Ireland Framework, the health and wellbeing of children is a priority across Government. I believe that the provision of hot food services in schools guarantees on-going positive returns on public investment in the health and educational performance of future generations.
"I would particularly like to thank all the children, Tonya Hanly the principal, the staff, and management at Our Lady of Lourdes Primary School in Inchicore and also the supplier of the meals, for participating in the initial proof of concept with my Department. We have learned so much from the children and, thanks to the success of the pilot in Inchicore, we are rolling it out to 36 schools, including Our Lady of Lourdes, next September."
The proof-of-concept project in Our Lady of Lourdes National School in Inchicore has provided valuable learning and insights to assist the rolling out of a wider pilot. Some of the benefits from the experience in Inchicore include:
Confirmation that it is possible to provide hot meals in schools which do not have kitchen or canteen facilities;
An opportunity to trial various menu options and identify pupil preferences;
The ability to assess the portion size depending on the age of the child and level of food waste;
Provision of first-hand feedback of the views of the pupils, parents and teachers involved in the pilot; and
Confirmation that it is possible to meet special dietary requirements of all children in the pilot project;
Recognition, from an educational point of view that it has had a further positive influence on the pupils in learning about composting and the environment as the food packaging and waste are biodegradable; and
Identification of additional challenges and solutions regarding waste and composting.
For schools already participating in the Department of Employment Affairs and Social Protection's School Meals Programme, it is intended that the hot meal will replace the lunch/dinner option for the duration of the school year commencing in September 2019.
In order to be considered for the pilot project a primary school must identify a supplier who will supply (prepare and deliver) the hot meals in line with HACCP and food safety regulations in compliance with the Healthy Ireland 'Nutrition Standards for School Meals'.
Each primary school participating in the pilot project will be expected to provide a menu choice of at least two different meals per day plus a Vegetarian/Vegan and an option that caters for students' religious and cultural dietary requirements. Schools that are interested in participating in the initiative have until 12th June 2019 to apply.
All expressions of interest received will be considered by the Department of Employment Affairs and Social Protection and 36 schools will be selected to participate.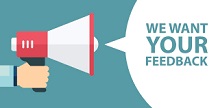 Please sir, I want some more
1

comment
Leave a comment
Make sure you enter all the required information, indicated by an asterisk (*). HTML code is not allowed.