Right to Food In Law - Scots Human Rights Commission Wants Government to Implement Access to Food Laws
Monday 15 April, 2019
Written by Simon Collyer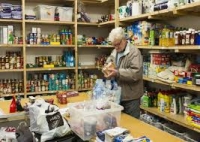 The right to food should be enshrined in Scots law, according to a new report from the Scottish Human Rights Commission (SHRC). Scotland is being argued is aiming to becoming a 'good food' nation.
With international human rights law outlining government obligations to ensure that food is accessible, adequate and available to everyone, the SHRC has used a new report to call on public authorities to address inequalities in people's access to adequate food.
The report warns the right to food is not currently being realised, with household food insecurity unacceptably high, while the SHRC also highlighted examples of children experiencing food insecurity, with parents and carers too often relying on emergency food banks and going hungry during school holidays. The report states that none of Scotland's dietary goals are being met and health inequalities are stark.
The Scottish Government is currently considering the measurement of food insecurity in Scotland. Previous analysis highlighted the gap in evidence around the wider issue of food insecurity directly linked to income.
An independent short life working group on food poverty was convened to consider the issues and make recommendations to the Scottish Government on future actions.
Foreword to the Report
Like many others, I have been appalled by the regular reports of more and more people in our country needing to access foodbanks in order to get by. I know others who would rather go hungry than suffer the indignity of going to a foodbank and, they perceive, begging for food. I count it a privilege to know a few of them as friends. They are not people who are careless with money. They are people who do not have enough money in the first place.
It has been an immense privilege to chair the Independent Working Group on Food Poverty. It has been made up of an inspiring array of extraordinary people each, in their own way, doing their part to end the need for foodbanks in one of the richest countries in the world. This report is our shared work and it is not necessarily representative of the organisations that we come from. It is a testimony to the energy and commitment of the Group's members that they are willing, if asked, to continue to play a collective role in 'ending hunger together.'
Our report makes a number of recommendations relating to how the income of people living in food insecurity can be increased, the quality of food provision can be improved, while it is still required, and more transformative community food models can be established.
Running through our efforts are six core messages:
The biggest problem is having enough money to feed yourself.
Every response must be dignified.
Involving people experiencing food insecurity is where we will find the solution.
Everyone has the right to good quality and nutritious food.
Food is about community and not just consumption.
Emergency food aid is not a long term solution to hunger.
We look forward to discussing with Scottish Ministers how the proposals laid out in this report can be implemented. More importantly, we look forward to a time when together we will have ended hunger in Scotland.
Rev Dr Martin Johnstone
Chair
ABC Note: Food banks in Scotland gave out a record number of food parcels last year, according to new figures. More than170,000 three-day emergency food supplies were distributed by The Trussell Trust's 52 food banks. The charity said it saw a 17% increase in demand north of the border in 2017/18, compared to the previous year.
ABC Comment, have your say below: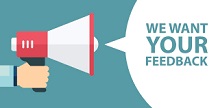 ABC Comment: Dignity: Ending Hunger Together in Scotland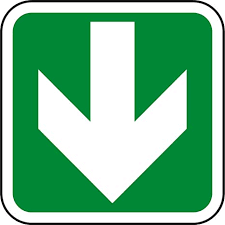 1

comment
Leave a comment
Make sure you enter all the required information, indicated by an asterisk (*). HTML code is not allowed.