Hannah Sanders & Ben Savage at Finchingfield Church, Essex
Sunday 14 April, 2019
Written by Simon Collyer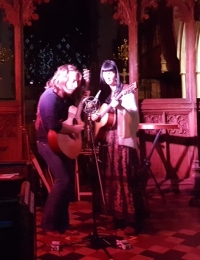 We had the chance to see Hannah Sanders & Ben Savage at Finchingfield Church, Nr Braintree in Essex, Saterday 13th March.
Finchingfield village has an 'Olympic' sized duck pond and is known for its beauty. The Finchingfield church largely dates from the 14th century and we loved the acoustics and the atmosphere.
Some of the audience were bats we were told, but that did not stop a wonderful set.
The inclusion of a bar by the organisers of Woodfest - a festival being held in Hatfield Forest (Friday 6th - Sun 8th Sept) kept the audience supplied with the necessary! We will feature Woodfest later.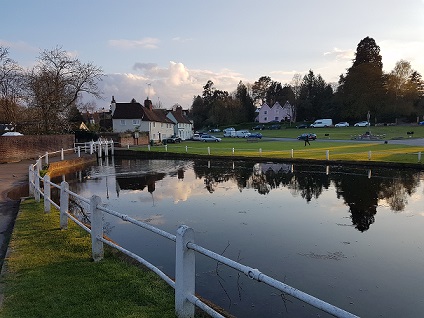 Image: Finchingfield is a tourist attraction known of course for its famous duck pond which is in fact a Ford.
Hannah & Ben are a joy to see and to hear and Norwich born Hannah's voice is simply amazing. At the ABC we hope to run events in the future. We like to build relationships with artists with an interest in social issues. Whilst the bands' music is not political, Ben had a few points he wanted to make about Brexit especially having just written three singles in three different European countries. There are other issues and everyone is getting a bit tired of the endless bickering. At the ABC we hope we can move on and deal with more pressing social issues.
The duo are off on a tour of Canada and the USA and you find more about their gigs and more on their website here: https://www.hannahbenmusic.com
A new album is out called; Awake and Hannah has her own album out, produced by Ben.
Click here for more information: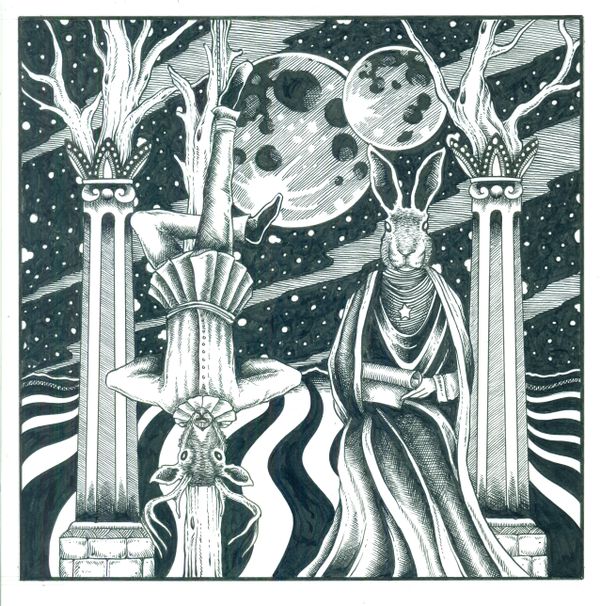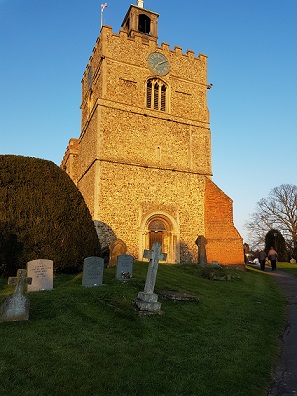 Image: Finchingfield Church as the sun sets.
This is a bit about the artists:
A chance meeting at their local Black Fen Folk Club in Cambridge uncovered Hannah and Ben's shared musical passions and sympathies, that over time has developed into a unique and intimate show of American roots and English folk music.
Huddled round a single microphone, singing intimate duets with just mountain dulcimer, dobro and guitar Hannah Sanders and Ben Savage are a folk duo that look and sound classically timeless, yet feel refreshingly unique.
Fleetingly, they may evoke a memory of Gram and Emmylou, Shirley and Davey, or Gillian and David but their warm distilling of influences from both sides of the Atlantic produces a refined sound that is decidedly their own.
Their unique unplugged presentation creates a widescreen, cinematic soundscape with open spaces and atmosphere, giving their beautifully pure vocals room to share the songs' emotion and narrative.
The material is as joyful and fun as it is intense, but the common factor is the duo's warmth and confidence in each other; their natural ease and connection is clearly evident on the recorded music, and a genuine pleasure to witness on stage.
'This is folk music for everyone – a master-class in proficiency, an exercise in individuality and a declaration of love of the folk tradition from both sides of the Atlantic' ★★★★★ Spiral Earth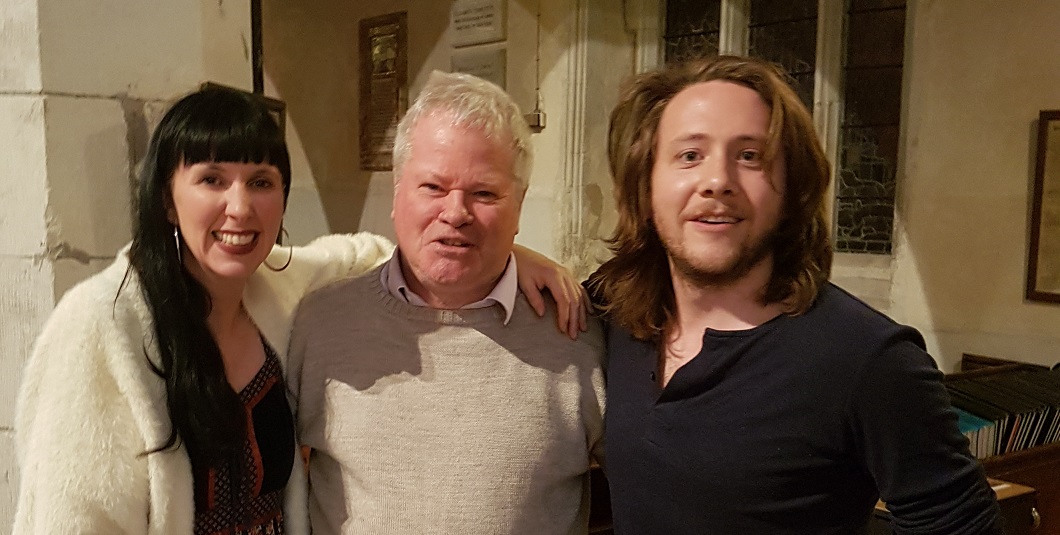 Image: Hannah Sanders, Simon Collyer [ABC founder] and Ben Savage get into some post gig schmoozing…
We are not a music website, but we do like to promote talent and give our audience the chance to see live music. More on that later.
A fab evening from a duo we have championed for a while. We wish them well for their gigs over the rest of the year, and at the ABC hope you can see them too. You will not be disappointed we feel.
ABC Comment, have your say below: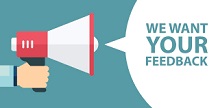 Minor Key - Hannah Sanders & Ben Savage (New Moon Movies II)
Leave a comment
Make sure you enter all the required information, indicated by an asterisk (*). HTML code is not allowed.