UK PM May Says Assange Arrest Shows No One Above the Law
Friday 12 April, 2019
Written by Simon Collyer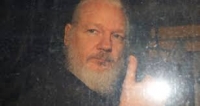 The Prime Ministers remark that no one is above the law has met widespread derision. Over 120,000 people have died due to welfare cuts in the UK. Probably many more.
A few thousand people have died directly from decisions made by the DWP. More than a few on the same day as being declared 'Fit to Work'.
Campaigners who tried to get the police to charge Iain Duncan Smith with 'Crimes Against Humanity' and 'Corporate Manslaughter' might have a different view about who is above the law and who isn't. Either way, they were NOT successful in getting the Scottish police to act.
President Trumps memory seems to have gone a bit 'fuzzy' regarding Wikileaks. No surprises there you might say.
Hero or villain you can take your choice in your opinion about Julian Assange? Without Assange would we know about little the killing of innocent civilians and journalist in Iraq. Or about torture or rendition.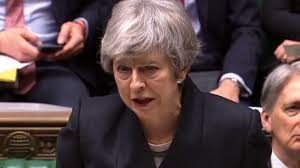 Image: Theresa May UK prime minister whose remarks about Julian Assange have caused widespread criticism
What ever your view about Assange, people like him acting as whistle-blowers has changed peoples views of those in power. The vitriol being poured on Prime Minister May today following these remarks is overwhelming. It shows what the public really feel about their representatives.
Whether it is exposing torture in foreign lands or standing up for the rights of those who rely on state pensions and benefits we need brave folk to make a stand. So Julian Assange, we respect the personal sacrifice you have made bringing the truth to the masses. We know how hard it is.
ABC Comment, have your say below: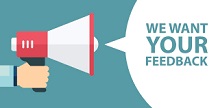 Leave a comment
Make sure you enter all the required information, indicated by an asterisk (*). HTML code is not allowed.