Homeless World Cup Heroes Presented with International Caps
Thursday 04 April, 2019
Written by Simon Collyer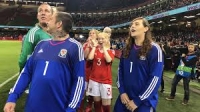 The Skainos Centre in East Belfast was the venue for a special presentation of international caps to the young men and women who late last year represented Northern Ireland at the Homeless World Cup in Mexico City.
The Homeless World Cup is an inspirational week-long street football tournament that brought together more than 500 players from over 50 countries who had faced homelessness and social marginalisation. The tournament attracted crowds of over than 80,000 with millions more watching online around the world.
The men's and women's teams from Northern Ireland represented themselves with absolute distinction, and whilst the World Cup trophy didn't make the 5,000 mile trip back home, the team did pick up two awards for 'Best Female Coach', awarded to Clare Carson and Claire Rea, and 'Best Female Player', awarded to Keira Moss, who was chosen from over 100 players.
Justin McMinn, Manager and Co-Founder of Street Soccer Northern Ireland, said: "This project presented a once in a lifetime opportunity for all the players, a chance to represent their country in an amazing place like Mexico City. We've already witnessed the positive impact the project has had on the players with many obtaining housing, jobs and qualifications on their return."
Brian Lyndsay, player, said: 'The football was amazing. Very fast, very warm and the quality of the opposition from countries all over the world was fantastic. This project has been life changing and eye opening. It has given me a whole new perspective on life. It's also given me confidence and belief for the next chapter of my life. Since returning from Mexico I've become an ambassador for the Department for Communities 'Uniting Communities programme', I now have a full time job with Stena Line and I'm looking at getting my own private rental soon.''
Keira Moss, player, added: "This project has been a once in a lifetime opportunity and a life changing experience for me. Street Soccer has supported us at every stage to ensure that we have the best chances to succeed in life and that we only look forward from here. Playing football in Mexico is up there with the best experiences I've ever had. We came together through Street Soccer and what it represents, and I'm very proud of what we achieved as a team. I'm delighted to have won player of the tournament. I'm very proud of that for myself but also for the team."
Street Soccer NI was funded by the Department for Communities (DfC), as part of the Northern Ireland Executive's Together: Building a United Community (T:BUC) Strategy. The funding supports young people from complex and challenging backgrounds to build confidence, self-esteem and develop social skills through sport and creativity. Specifically, the World Cup project used the lure of Mexico to engage nine males and nine females in an intensive support programme that ensured opportunities for the players to positively transform their lives.
Moira Doherty, DfC Deputy Secretary said: "The Department is delighted to be associated with Street Soccer NI and the Northern Ireland Homeless World Cup teams. We are incredibly proud of every player that committed to this project, and indeed of what has been achieved since returning from the tournament. The intensive support service that complemented this once in a lifetime opportunity has been truly transformational for those involved. I congratulate everyone on their participation and I wish them every success for their futures."
ABC Note:
CARDIFF 2019
The 17th edition of the Homeless World Cup will take place in Cardiff's iconic Bute Park, right at the heart of the Welsh Capital, from July 27-August 3.
More than 500 players representing over 50 countries will travel to Wales to attend the week-long festival of football, in what promises to be one of the most inspiring Homeless World Cup tournaments yet.
ABC Comments, have your say below: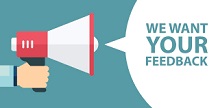 Leave a comment
Make sure you enter all the required information, indicated by an asterisk (*). HTML code is not allowed.