The Department of Employment Affairs and Social Protection Makes New Announcements
Friday 22 February, 2019
Written by Simon Collyer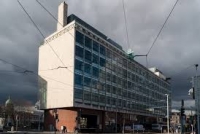 Minister for Employment Affairs and Social Protection, Regina Doherty, T.D., today announced that an information campaign will be launched this weekend to inform workers of new entitlements that will accompany important new employment legislation coming into effect on 4 March 2019. The Employment (Miscellaneous Provisions) Act, which was signed by the President on 25 December 2018, delivers on the Programme for Government commitment to address the challenges of increased casualisation of work and to strengthen the regulation of precarious employment.
Hailing the Act as one of the most significant pieces of employment legislation in a generation, Minister Doherty said:
"I was very happy to introduce this important new piece of legislation and the information campaign launching this weekend is intended to bring workers up to speed on their new rights. When it comes into effect, just ten days away, this new law will profoundly improve the security and predictability of working hours for employees on insecure contracts.
"My Department has worked closely with the Workplace Relations Commission (WRC) to provide information about the changes being introduced in the Bill, ahead of its introduction, in order to ensure employers are brought fully up to date on their new obligations. This information campaign complements this work and will serve as a reminder to all workers concerned that the new protections are now coming into effect."
And:
The Department of Employment Affairs and Social Protection is pleased to announce the opening of a new, centralised office in Ballybofey, Co Donegal.
The new office will provide a more comprehensive service to customers by merging several social welfare services into the one location. The following services will be available from the new office:
* Community Welfare Officer (currently in Navenny House, Ballybofey)
* Employment Support Services (currently in Dunfril House, Chestnut Road, Ballybofey)
* Community Development Officer (currently in Dunfril House, Chestnut Road, Ballybofey)
* Social Welfare Inspectors (currently in 14/15 Chestnut Rd, Ballybofey)
The new office will be located at Butt Hall Centre, Lower Main Street, Ballybofey, and will open to the public on Monday 4th March 2018. Contact telephone number: 074 9130384. Opening times for the new office are Monday to Friday: 9.30am to 1.00pm & 2.00pm to 4.00pm.
In order to facilitate the moves the Department offices at Chestnut Road, Dunfril House and Navenney House will be closed on Thursday, 28 February 2019 from 1.00pm and Friday, 01 March 2019. Customers seeking to contact the above offices during the closure period should contact Donegal Town Control Office on 074 9740070. We regret any inconvenience this may cause.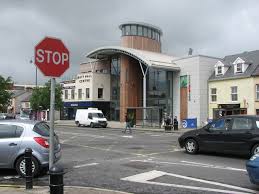 Image: Ballybofey, Ireland
ABC Note:
1. History of Social Welfare in Ireland
1766 - Friendly Societies & Trade Unions
1834 - Poor Relief Act
1908 - Old Age Pension Act
1911 - National Insurance Scheme
1933 - National Health Insurance transferred to Minister for Local Government & Public Health
1936 - Insurance contributions for Widows and Orphans
1947 - Department of Social Welfare established
1952 - Department of Social Welfare became fully functional
1974 - Introduction of compulsory Social Insurance
1979 – Pay Related Social Insurance (PRSI) Scheme introduced
1982 - Set up of Social Welfare Tribunal
1986 - Set up of Social Welfare Services Office
1988 - Introduction of PRSI for the self employed
1991 - Set up of Social Welfare Appeals Office
1997 - Renamed Department of Social, Community and Family Affairs
2002 - Renamed Department of Social & Family Affairs
2010 - Renamed Department of Social Protection
2017 - Renamed Department of Employment Affairs and Social Protection
ABC Comment, have your say below: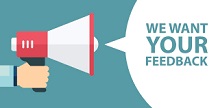 Leave a comment
Make sure you enter all the required information, indicated by an asterisk (*). HTML code is not allowed.