New 'My Way In' Employment-Focussed Campaign Launches
Sunday 10 February, 2019
Written by Simon Collyer

With over 800,000 vacancies in the UK, the My Way In campaign helps connect people looking for work with vacancies in sectors that they may have not previously considered by sharing inspiring and motivational case studies and careers advice.
My Way In shares stories and advice from people in work and employers all across the UK. You'll find tips to help you broaden your experience and the number of jobs you have access to as well as information about the industries which are likely to have vacancies in the future.
Visit the My Way In campaign page or follow and support the campaign on social media using #MyWayIn say the government.
ABC Comment, have your say below: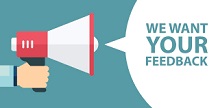 My Way In to engineering - Wasi's story
Leave a comment
Make sure you enter all the required information, indicated by an asterisk (*). HTML code is not allowed.