Birmingham Homelessness Partnership Board Say Cross Government Commitment Needed to Tackle Homeless Problem
Sunday 10 February, 2019
Written by Simon Collyer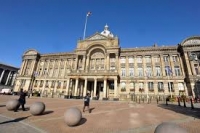 Members of Birmingham Homelessness Partnership Board are committed to working together to ensure no one must sleep rough on the streets of their city. Those who do are some of the most vulnerable in our city say the Council.
The Council say they know that homelessness is everybody's business and that in Birmingham they have a strong and diverse Homelessness Partnership Board that brings together, voluntary sector organisations including homelessness charities, public sector bodies, registered landlords and the Local Authority.
In Birmingham the Council are working towards designing homelessness out of our system. But they can only do so much; there is much that is not within our gift to deliver. However, they will continue to prevent, to intervene and to support recovery.
We need cross-government commitment say the Council to increase our supply of truly affordable housing, to re-align housing benefits with housing costs, ensure that the welfare system supports people retaining their tenancies and to provide timely access to advice, health and wellbeing support, before people reach crisis.
Members of Birmingham Homelessness Partnership Board include representatives from the following organisations:
Birmingham City Council
Birmingham and Solihull Mental Health Trust
Birmingham Social Housing Partnership
BVSC
Birmingham and Solihull Women's Aid
Crisis
CGL
DWP
Longhurst Group
Mind
Midland Heart
National Probation Service
Rathbone
Shelter
Sifa
Spring Housing
St Basils
Staffordshire and West Midlands CRC
Trident
University of Birmingham
West Midlands Police
ABC comment, have your say below: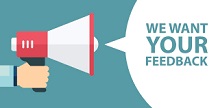 1

comment
Leave a comment
Make sure you enter all the required information, indicated by an asterisk (*). HTML code is not allowed.