Lord Fraser Advocates the Role Of Technology In Homelessness Prevention
Monday 04 February, 2019
Written by Policy in Practise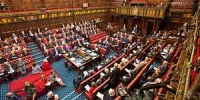 Lord Fraser of Corriegarth (Con) 1.13 pm
My Lords, I welcome the noble Baroness, Lady Osamor, to this House, and wish her a long and happy sojourn here.
I have arrived at this issue as a relative newcomer, and now realise how fiendishly complicated it is. To state the obvious, the final objective of social housing policy is to reduce, and eventually abolish, the terrible scourge of homelessness. This requires the provision of enough housing to give everyone a roof over their head.
However, the path towards this nirvana is not straightforward. Simply building hundreds of thousands of houses all over the country is not feasible. Who will pay? The local taxpayer or the central authorities? What happens if local inhabitants object? What happens if building houses conflicts with other objectives, such as protecting wildlife or rural amenities?
Various schemes have been adopted. Council tenants have been encouraged to buy their own house, liberating cash that can be recycled into building new homes. Builders of commercial or free-market housing estates have been told to earmark a proportion to be sold cheaply to provide social housing.
Housing associations and non-profit organisations have also been very active. Families have even been parked in hotels and hostels. None of this completely solves the problem. In areas near this House there are at least three such hostels—but of course they only provide temporary accommodation.
In practice, a buoyant economy has meant that house prices have risen and rents have gone up, but the money available from the state has remained static. This is particularly true in London and the south-east. As an aside, social housing in London and in the south-east typically comprises 30% to 40% of any new houses built. In other areas, where social housing is often more needed, the total may be between 15% and 20%.
There is a paradox here. While the softening of house prices in London has helped the aspirational, just-managing classes, those dependent on social housing have suffered. This occurs because the profit margin on free-market housing estates has fallen, allowing less for the social sector.
The private sector does not have much incentive to understand or deal with poverty. It regards this as the domain of the local authorities. While universal credit ​could respond to this challenge, there are the issues of the first five weeks of the scheme before a payment arrives, and of the regulation that payment will normally go to the individual tenant, rather than direct to the landlord—a disincentive to the private sector.
Help, however, is at hand. Tackling homelessness has become a government priority. This has taken several forms. First, planning regulations have been simplified and, perhaps more importantly, enforced; secondly, the cap on local authority borrowing—as many have mentioned—is being lifted; and, thirdly, technology has become increasingly involved. The proper technology is available, which can map, price and plan for the outbreak of poverty and its consequences. Administrative data, which is beginning to bear down on these issues, both in the private and in the public sector, can now prevent rather than cure the problem—and, as we all know, prevention is better than cure.
The combination of the high priority put by the Government on the abolition of homelessness and the increasing role of technology can and should improve the productivity of the sector and, naturally, the lives of those affected.
Baroness Healy of Primrose Hill (Lab)1.17 pm
My Lords, I congratulate my noble friend Lord Whitty on securing this debate, and my noble friend on her moving maiden speech.
I wish to raise one group in society that is often overlooked in debates on housing and homelessness—the elderly. By 2040, as many as one-third of all 60 year-olds could be renting privately, facing unaffordable rent increases or eviction at any point. They could be living with insecurity and in poor accommodation, with increasing numbers relying on housing benefit.
The elderly should have the right to a safe, secure and comfortable home, especially when they may be ill, disabled and less resilient. The charity Age UK has highlighted concerns about the 1.9 million pensioners in the UK living in relative poverty, 36% of whom are private tenants. It wants to see laws to improve the take-up and availability of the disabled facilities grant—only 7% goes to the private rented sector. Security of tenure needs to be extended to five years so that private tenants can access these grants.
The private rental sector cannot meet the needs of vulnerable elderly people, many of whom live in terrible housing conditions that affect their health and well-being. Lack of security of tenure prevents them accessing repairs, improvements and adaptions because of a fear of losing a tenancy or being subject to unfair or abusive behaviour.
Only by providing more social housing of good quality and affordability can we help keep older people healthy and living independently, and reduce the need for residential care. We need consistent standards for all sheltered and extra-care housing in the social rented sector, and all new build should comply with the lifetime homes standard so that the need for adaptation is lessened as tenants age.
Homelessness among the old is also on the increase, rising by 40% in the last five years. The Centre for Policy on Ageing estimates that in England on any one night, around 400 older people aged 55 and above may ​be sleeping rough. Age UK is concerned by some local authorities' reliance on the private sector to meet their duties under the new Homelessness Reduction Act by offering financial help to access housing, resulting in people who lose one insecure private tenancy being helped to find yet another insecure private tenancy. There must be more affordable options in the social rented sector.
Shelter's commission is correct in calling on the Government to invest in a major 20-year social house- building programme, culminating in 3.1 million new social homes. Labour is committed to a major council house-building programme. We must as a country meet the challenge and create a new generation of housing equipped to meet the needs of an ageing society.
Lord Judd (Lab) 1.20 pm
My Lords, I too thank my noble friend Lord Whitty for introducing this debate. Its quality so far shows how right he was to choose this subject. I also thank most warmly my noble friend Lady Osamor for a powerful and moving speech. I believe she has a great deal to offer this House in the future.
I want to make a plea: I hope that in our concern about housing we do not underestimate the significance of the rural housing crisis. The sale of council houses and the subsequent profiteering is an indication of the difficulties and challenges, but also an indication of how misguided a policy can be. I would like to put to the Minister a specific question on the part being played by the Land Compensation Act 1961 in England. It has obviously gone wrong, and it seems that unless we tackle the ground it covers, we will be in difficulties with whatever housing programme we want.
My experience in politics says that what matters most in all this is the political will to do it, which means not just one Minister but all the interrelated Ministers. We have the problems of health, mental health, poverty and acute unhappiness in old age. All are related to housing, and unless we get everybody behind this and a determination that we are going to do it, it will not get done.
In particular, I thank the right reverend Prelate the Bishop of Chelmsford for his terrific speech. He reminded us that a house is not just a house but a home. That means that in our programme and determination, we must think of the social issues, integration with health and schools, the police and the probation services—all these things—so that we make an integrated society where people are not stigmatised but part of the community, and so that we enable people to live rich lives.
Lord Thurlow (CB) 1.23 pm
I too add my congratulations to the noble Lord, Lord Whitty, on securing this debate; the number of speakers, balanced across all sides of the House, is testament to the severity of the subject being considered. I of course congratulate the noble Baroness, Lady Osamor, on her maiden speech, which was powerful and quite emotional. I declare my interest as a small-time landlord, as declared in the register.
This debate is about stark facts. We have heard shocking statistics repeated in several speeches. I will not add to the facts, but they are pretty shocking. There is the number of council houses sold; the lamentable ​replacement numbers; the affordability of the housing constructed; the rental cost discrepancy between affordable housing, as deals are done with private developers, and council or social housing; waiting lists—here I will add a statistic: Shelter told us that over 1 million households were on waiting lists in 2017; and homelessness. The noble Lord, Lord Morris, made an inspired comment about the cost of homelessness, which is huge. These are all stark facts. While it may be difficult to add to the statistics, this is a take note debate. I hope that the Minister will indeed take note of these shaming numbers coming from all sides of the House.
I think we all agree that there is no quick fix. We need a cohesive strategy and a long-term programme, and we need to reflect regional differences and needs. Perhaps we also need to replace the emphasis on, or reconsider, the right to buy. I have not heard references to the staircasing shared ownership programme, which has been around for many years. It allows the owner of social housing to buy a small percentage of the equity in their property, perhaps 20%—something they can afford. They do not need a big mortgage but something that they can manage, at market value, and when they are ready and if they wish, they can buy some more at the current market value. That should be looked at more carefully. New borrowing powers for local authorities will take time to mature; there is no quick fix.
On cost, clean sites are expensive. The noble Lord, Lord Best, an acknowledged authority, has referred to an interesting proposal to reduce the costs, but why not try harder with brownfield land? It is frequently serviced and centrally located, with good access to transport, hospitals, schools and shops. It needs cleaning up, so get on with it—clean it up anyway. Much of it is in indirect government ownership. It is morally unjustifiable to develop green space, particularly greenfield space, when this is the case.
My three minutes are nearly up. Steadily selling stock without replacement is a spiral—a sure way to make the problem worse. The population is not declining. I have two questions for the Minister. Why are sales not being replaced, and why is there so little funding for local authorities?
Lord Sawyer (Lab) 1.27 pm
My Lords, I also thank my noble friend Lord Whitty for organising this debate and my noble friend Lady Osamor for her excellent maiden speech; no doubt there are many more to come, especially if she sits next to this fellow—he can teach her a trick or two. I also thank my noble friend Lady Lawrence for being a member of the Shelter commission. Its report is one of the best on housing I have ever read, and this could be a watershed moment if Ministers are prepared to read it and put it into effect. That is a big if, but it is a great report, so well done. It lifted my spirits to come and speak in this debate, because they were not high today.
We are getting towards the last speaker, and, let me tell you, when you are the last speaker you listen carefully to all the debate—more so than if you are the first speaker and you pop out to the loo. But I have the weight of this debate. There have been some outstanding speeches, and I started to write them down. I thought, ​"I'm going to write down all the great speeches", but the list was too long—there have been some great speeches from all sides.
What is the story? I am sorry to say that it is a story of pain, misery and unhappiness, to echo the point made by the noble Lord, Lord Thurlow. Homelessness, drug addiction, mental health issues, insecure tenancies, dreadful private landlords—dear me. What a mess we have got ourselves into, and what are we going to do to get ourselves out? It is a shocking state of affairs that I have sat and listened to this afternoon. I can tell your Lordships that if I was the Minister, I would go back to No. 10 and kick some backsides to get something done about this.
What about us? We are not doing too badly. I hope we all live in the homes of our choice, in warm and safe homes, exactly as we like to live, and that whether we own them or rent them, we are all okay. We are like the majority of people in this nation, and that is how the majority should be. That is how everybody should be, not just a majority: able to live in their home of choice—a warm, secure place. The gap between those people we talk about in our debate and us is enormous. It is like two different planets, and we must do something about it—close it down, tackle it and put it right—because it is a shame on our nation.
My noble friend Lord Beecham mentioned Newcastle, which is a great place. I say in passing: Man City 1, Newcastle United 2. if you can believe that, you will believe anything, but it is true. He said that Newcastle had a policy of a homelessness-free city. I hope that the Minister will say this afternoon that it is the ambition of the Government to have a homelessness-free nation.
Baroness Donaghy (Lab) 1.30 pm
My Lords, I thank my noble friend Lord Whitty for initiating this debate and congratulate my noble friend Lady Osamor on her wonderful maiden speech.
Shelter's report recommends a political consensus on social housing. Perhaps we could just agree to adopt it and its recommendations, and then we can all go home. As someone brought up on a council estate, and who was horrified by the right-to-buy policy in the 1980s, with the loss of 3 million homes from the social housing stock, any political consensus cannot come soon enough. I was part of the generations for whom, as Shelter describes,
"social housing played a vital role in meeting the housing needs of ordinary people".
It was not an ambulance service. The aim of the report is to recapture this purpose. The explosion in the private rented sector has led to seemingly contradictory outcomes: an increase in housing benefit costs and an increase in homelessness. Capital Economics has stated:
"Over the past decade this rising proportion of housing benefit caseloads in the private rented sector has cost nearly £14 billion in additional benefits and rental payments in real terms".
Turning to private renting, which has doubled since 1997 and comprises 20% of all households in England, more than a quarter of such properties fail to meet basic standards. The Minister will be aware of the selective licensing scheme, under which all privately ​rented properties must be licensed with the local authority. The Chartered Institute of Environmental Health and the Chartered Institute of Housing have published a joint report entitled A Licence to Rent, looking into the effectiveness of such schemes. It finds that in areas with selective licensing,
"high numbers of serious hazards and defects",
are "being identified and addressed" as a result of property inspections. I understand that the Government are conducting a review of selective licensing, and I hope the Minister will be able to tell us how that is progressing and whether the Government will consider the recommendations of the two chartered institutes' report, including setting up a national landlord register in England.
Finally, the National Housing Federation and Crisis have produced a report that shows that our housing backlog has reached 4 million. They have called on the Government to make ambitious, comprehensive reforms to the land market, including prioritising the sale of public land for social housing. What plans do the Government have to tackle the land market issue?
Lord Shipley (LD) 1.33 pm
My Lords, I remind the House that I am a vice-president of the Local Government Association. First, I congratulate the noble Baroness, Lady Osamor, on her excellent maiden speech, which was rooted in a strong sense of public service and community. It is a delight to see her take her place in your Lordships' House. I also thank the noble Lord, Lord Whitty, for enabling us to have this debate. As my noble friend Lord Greaves said, there was nothing to disagree with in what he said. He drew attention to the excellent report from Shelter and he called for drastic and strategic action in his detailed analysis of the reasons why we need many more homes for social rent over the long term—two very important words.
As my noble friend Lady Grender said, all parties have failed over the past 30 years and we must start to work together. I entirely agreed when she said that the Treasury needs to be held to account in the spending review for investing in revenue subsidy through housing benefit at the cost of investing in social housing as part of our capital infrastructure.
The evidence given in support of the Motion has been there for all to hear in today's debate. Despite a stream of government announcements over the past two to three years that they would act to solve the housing crisis, in practice, very little has been done to achieve it. The long-awaited Green Paper on social housing remains just a Green Paper.
The result is that today we have 320,000 people sleeping rough or living in temporary accommodation, which is a rise of 13,000 on the previous year. Local councils have to meet a bill of just under £1 billion to pay each year for temporary accommodation, and the social housing waiting list amounts to more than 1 million households. We have a private rented sector which now accommodates one household in five across the United Kingdom, up 50% in the past 10 years. As we have heard, we have a housing benefit bill that has risen to £21 billion today and, as I said, about which the Treasury seems to show little concern, when it ​could turn that current expenditure into capital infrastructure spending. Crucially, three times as many social homes have been sold in recent years as have been built.
In October, I led a debate in this House on affordable housing—that is, housing that is genuinely affordable. As I said then, the cost of home ownership can never be met by very large numbers of people. Average home prices are eight times annual workplace earnings; 20 years ago, the figure was just three and a half times. Private renters are now on average spending 41% of their income on housing, so saving becomes very difficult for them. Those figures come from the latest English Housing Survey.
The Government's White Paper published in February 2017, called Fixing Our Broken Housing Market, stated:
"The starting point is to build more homes".
Perhaps the Minister will note those words: it is about building more homes, not simply converting other dwellings outside the usual planning system, without the appropriate number of affordable homes being included, let alone social homes.
My noble friend Lady Thornhill pointed out the imbalance between government subsidy for owner occupation and for rent. As she said, the removal of the housing cap will help, but we cannot just leave it to local authorities. They need considerable subsidy and a real plan of action. They need the right to limit the right to buy, including the right to keep 100% of receipts from sales. There must be a debate about that issue because, as has been said, there is a real danger that local councils are simply being set up to fail.
The Chartered Institute of Housing, in a report in November 2018, said that £8 billion of government support is going into the private housing sector up to 2021, with half going into private owner occupation over that period, when social housing support is less than £2 billion a year. Two billion pounds is the sum of money that London-listed housebuilders declared as dividends in 2018. It is broadly the same sum as was spent by the Government to support social homes. I hope that noble Lords on all sides of the House will find themselves very concerned by those figures.
Help to Buy has finally been changed to assist only first-time buyers. As reports have shown, Help to Buy has encouraged higher house prices. A 2017 report from JP Morgan showed that it has led to higher profits, higher share prices, higher dividends and higher bonuses for builders. I note that the noble Lord, Lord Fraser of Corriegarth, asked who would pay for this. I think that the answer lies in the debate we need to have about the balance between government subsidy of private housing and owner occupation and the cost of public housing and social housing. We should recognise that, in recent years, public money has been spent on subsidising owner occupation at the expense of building social homes for rent. Surely the time has come to redress that balance.
My noble friend Lord Greaves reminded us that council housing is one of the great success stories of the past century: locally provided for local people. He also reminded us of the originations of housing associations, which were similarly local. I agree with him: we must go back to greater local accountability ​in the provision of affordable housing. Mention has been made in the debate of the uplift in land value caused by planning permissions. Across all parties, there is huge concern about this matter; I hope that the Minister will be in a position to say something further on that. I am convinced that the Land Compensation Act 1961 must be amended, as the noble Lord, Lord Best, reminded us.
Now that the Shelter report is out, many other reports are out, all saying the same thing. We need a debate about the kind of social housing we want to build. It needs to be accessible. We need lifetime homes and decent space standards. We need to know where the social housing will go because different numbers are required in different parts of the country. Above all, we need an action plan for delivering solutions to the problem that has been identified so clearly. We need to think about key workers. We need to work out ways to reduce the high housing costs faced by so many people. We need a means to get young people on to the housing ladder. In saying that, I believe that we need a new generation of homes for social rent for those who need help with housing, such as key workers and those on low incomes, and for those for whom renting is a step on the ladder and who aspire to own their own home. I was very struck by the contribution of the noble Lord, Lord Bird, who said that this should be about not just social housing but sociable housing. I concur.
In October, I said that our current housing crisis represents the biggest failure of public policy in the past 20 years. Today's debate has shown that to be true. We have built more than 2 million too few homes across the UK, resulting in high prices, high rents, fewer social homes and serious difficulties for younger people wanting to buy their own home. One in five households is now in the private rented sector, where conditions can be very poor and tenure insecure. We have an imbalance and a major problem to solve. It is the duty of any Government to solve that problem.
Lord Kennedy of Southwark (Lab Co-op) 1.43 pm
My Lords, I thank and congratulate my noble friend Lord Whitty on securing the debate. I draw the attention of the House to my relevant registered interest as a vice-president of the Local Government Association. I congratulate my noble friend Lady Osamor on her excellent maiden speech; I look forward to hearing from her many more times. She brings a wealth of experience to our debates, as we heard today, and I am delighted to welcome her.
We all accept, I think, that we are in the middle of a housing crisis. Today's debate is focused on the part of the housing crisis in which we see people in the most desperate need imaginable. You would have hoped that the Government would have focused their primary policy action there, but that is not the case and this failure is paid for by the taxpayer through increased housing benefit bills and other costs.
The Government understand that there is a problem. I accept entirely that successive Governments have not done as much as they should have. However, we have a crisis and despite all the evidence before them, the ​Government cannot bring themselves to take measures that would make a real difference to help those in the most desperate need and, at the same time, reduce costs and make housing more affordable for all, across all tenures. They are caught up in starter homes, pushing more right to buy with no programme for the replacement of the social homes lost, and the ridiculously named "affordable rent" model, which is totally unaffordable for many people. The result is a booming housing benefit bill and an increasing private rented sector with no real support for local authorities to deal with the rogues that operate at the bad end of the market; I am well aware that many excellent private landlords also want the rogues dealt with.
We need to hear more from the Government on a real commitment to building more social homes on proper social rents: a commitment that also involves housing associations being enabled to do the same and being encouraged to live up to and return to their founding principles—a commitment to make housing costs cheaper for everyone, whatever the tenure. The noble Baroness, Lady Bloomfield of Hinton Waldrist, raised the issue of community trusts and offsite-manufactured housing. I agree with her that such initiatives can make an important contribution to housing needs. I also think that the co-operative sector could play a much bigger role in an expanded sector, providing much-needed social homes where tenants have direct and real control over their homes.
The Prime Minister deserves credit for dropping—certainly quietly forgetting about—some of the worst provisions of the dreaded Housing and Planning Act, which must be a contender for one of the worst pieces of legislation. Written on the back of a cigarette packet, it was the biggest piece of ideological rubbish brought forward by the Government in recent years. We will all be better off for a commitment from the Government. I just do not understand why the Government are so reluctant to do more of what could make a real difference. To be fair, the Government have taken a positive step with the lifting of the borrowing cap to enable councils to build more homes. I congratulate them for that, but we need local authorities to be able to keep 100% of the receipts for council homes sold under right to buy. The Government should at least do that, if they are not going to suspend right to buy, as has happened in Scotland and Wales.
I want to see a rise in home ownership but not a decline in the council homes available for rent. The noble Lord, Lord Greaves, was right to point out that the intent behind the right to buy policy was probably to increase home ownership, but 40 years on many of those homes have found their way into the private rented sector and, in an act of madness, councils are having to rent back the homes they sold in the first place at vastly increased prices. It is a matter of regret for us all.
As I have told the House before, like my noble friends Lord Bassam and Lady Donaghy, I grew up in council properties; in my case, in the Borough of Southwark, on the Aylesbury and Pelier estates, which are very close to where the noble Lord, Lord Hayward—he is on his place on the Government Benches—now lives. The properties I lived in as a child were warm, ​safe and dry; they were good for our family and helped us to thrive, as the noble Lord, Lord Porter, made reference to in his speech.
The noble Lord, Lord Bird, was absolutely right when he described council housing in the 1960s and 1970s, and my own experience was very similar. We had teachers, office workers, young families, retired people and unemployed people all living together. That is not the situation now on many of our council estates. Moving forward to today, I and all my siblings are home owners and we recognise how lucky we were as children to have a decent home to live in. My noble friend Lord Sawyer was right to say that the story now is often one of pain, misery and suffering. I think that life is very tough for people with young families trying to make ends meet while paying the market rent for a private rented property or, as I have said, the unaffordable affordable rent model. The year before last, I actually wrote an article for the Fabian Society about how living in a council home had helped my family to thrive. At this point, I should mention that I serve on the executive committee of the society.
Looking at government statistics, we have new housing completions in 2017-18 reaching 163,000, a 16% increase on the previous year, but looking at the figures in detail, only 27,410 were built by housing associations and just 1,700 by local authorities. One must ask how many of those homes that were built in the social sector will be let at truly affordable rents. I fear not enough, even among the small number of homes being built.
The noble Lord, Lord Fraser of Corriegarth, made an interesting contribution, although I did not agree with very much of it. However, I agree with him that prevention is better than cure, but to deliver that we need to see more initiatives, policies and resources being targeted at prevention; otherwise, the taxpayer and society as a whole will pay many times over for this policy failure. We need to deal with the problem in the first place.
The removal of the borrowing cap is obviously welcome, but that on its own will produce around only an additional 9,000 homes each year, nowhere near the 100,000 social homes that I believe need to be built every year to deal with this problem. My noble friend Lady Warwick of Undercliffe made the point about the need for new social homes to be genuinely affordable. As I said earlier in my contribution, this is a really important point.
Can the noble Lord tell the House whether the Government will look at removing housing borrowing from contributing to public debt? What plans do they have for local authorities with no housing revenue account to enable them to access borrowing in order to build homes to meet local housing need? The noble Lord, Lord Thurlow, also made a good point about looking at making more use of brownfield sites. We need to do much more of that.
One of the most shocking things we have seen in recent years is the rising number of people who are homeless. The right reverend Prelate the Bishop of Chelmsford paid tribute to the work of churches and faith communities in supporting homeless people, and I join with him in paying my own tribute. Homelessness is of course in plain sight outside this Palace. My noble ​friend Lady Warwick of Undercliffe told the House about the homeless person who last year died literally feet away from this House. I think that that is absolutely tragic. Indeed, you cannot walk from a mainline station to get to the Palace without seeing homeless people sitting in doorways through these bitterly cold nights. It is a shocking and shameful scandal that has grown substantially since 2010. Despite the Homelessness Reduction Act, unless we provide realistic money to local authorities to pay for interventions and thus deliver on their new obligations, what is a well-intentioned piece of legislation will not have the impact it could have to help towards solving the tragedy of homelessness.
I also think that housing policy and good intentions are often frustrated by the work of other departments and a lack of joined-up thinking across government. This is a trap that all Governments can fall into. I think that the actions of the Department for Work and Pensions need to be looked at carefully to see the damage that they are inflicting on other government programmes and initiatives. Can the noble Lord, Lord Young of Cookham, tell the House how the policy decisions and proposals are discussed across government in order to avoid these problems?
In conclusion, I thank my noble friend for bringing this Motion before us. It has been an excellent debate with great contributions from across the House. We all want to solve this problem and we want to support the Government in doing that.
Lord Young of Cookham (Con) 1.54 pm
My Lords, I am grateful to all noble Lords who have taken part in what has been a very constructive debate, as the noble Lord, Lord Kennedy, has just said. In particular I am grateful to the noble Lord, Lord Whitty, for choosing it and for introducing it with a very eloquent non rant.
It is almost 40 years since my first speech as a housing Minister in 1981. The noble Lord, Lord Whitty, was then working for the General, Municipal, Boilermakers and Allied Trades Union prior to running the Labour Party. The noble Lord, Lord Shipley, was a Newcastle city councillor keeping tabs on the noble Lord, Lord Beecham, who was entering his middle period as the leader, and a youthful noble Lord, Lord Kennedy, was waiting to be able to vote in his first general election. Affordable housing was a priority for the Government then and it remains a priority for the Government today.
It was during my time as a housing Minister in the 1980s that I met the noble Baroness, Lady Osamor. She was campaigning for the renovation of the Broadwater Farm estate and, as important, for the empowerment of the local community and an improvement in its relations with the local authority and with central government. I remember meeting community leaders, of whom she was one, and the charismatic Dolly Kiffin. It is good to renew her acquaintance after all those years. I commend her on her speech and look forward to her future contributions.
An occasional partisan note has crept into our debate. As noble Lords know, I am the least partisan of Ministers. Perhaps I may just put one or two statistics before your Lordships to redress the balance; ​this debate is about social housing. Between 1997 and 2010, the stock of social housing fell by 420,000. Since 2010, the overall stock of social housing has increased by 79,000. Some 12,440 local authority dwellings were built between 2010-11 and 2017-18, up from 2,920 over the previous 13 years. The briefing we all got from the Home Builders Federation said that housing output was up by 78% in the last five years and that the supply has risen to its fourth highest level since 1971. For the year ending March 2018, the planning system granted permission for 359,000 new homes. There is more in my brief which I will not deploy because I want to answer the debate and because we are in no way complacent about the task ahead.
I would like to make two general points about social housing. First, there has been much emphasis on the need for more housing at social rents, a point made by the noble Lords, Lord Kennedy and Lord Shipley, as opposed to affordable rents. I understand the case, but there is a trade-off between rent levels on the one hand and the number of homes that can be built on the other. For the sake of argument, let us assume that an extra £1 billion became available. On average across England, we would expect either to build 12,500 homes at social rents or twice that number—25,000—at affordable rents: double the number of homes to house those in housing need. Moreover, approximately two-thirds of social housing tenants receive housing benefit to support the payment of their rent. So I understand why housing Ministers want to maximise supply, and I plead guilty to this. More recently, the Government have recognised the case for social rents in areas of high demand, a point made in this debate, and we have turned the dial back to provide a minimum of 12,500 new social rent homes. But those who call for a major reversion to traditional social rents must recognise the cost in lost output, and that is true whatever the level of investment available.
The second general point is one that has not been made at all in this debate: if you are in housing need, of course the number of new social homes built is relevant and the more the better. But someone in housing need is eight times more likely to be rehoused through a re-let of an existing social home, than through a new home. So increasing the number of re-lets is a key ingredient in helping those in need. Without changing the rules on security of tenure, I am all in favour of a dialogue between social landlords and their tenants where the tenants' circumstances have improved substantially, partly as a result of having a decent home, so that they are now in a position to consider home ownership and explore help to buy, shared ownership, which was mentioned by the noble Lord, Lord Thurlow, and other home ownership options.
That is also why I have always been a keen supporter of portable discounts—basically, turning the discount that a social tenant is entitled to under right to buy into cash so that the tenant can buy a home. It has a number of benefits. It widens the choice of home that the tenant can buy beyond just the one he is in. It secures a re-let at a fraction of the cost of new build, and of course it does so more quickly. Moreover, it does not erode the stock of social houses, a point made by many noble Lords. The concept is being tested ​through the current voluntary right-to-buy pilot for housing association tenants in the Midlands; the discounts are funded by central government. I hope housing associations consider whether this has a greater role to play in tackling waiting lists.
On this, and in response to points made by the noble Lord, Lord Whitty, I was interested to read in last week's Inside Housing an article by Mark Henderson, the chief executive of Home Group, supporting voluntary right to buy. He said that 87% of his tenants wanted to own their own homes. He went on to say:
"At Home Group, for example, we want to go a step further",
than the national federation's offer of replacing one for one.
"We will be able to build two homes for every home sold, including at least one for social or affordable rent. This means that",
voluntary right to buy,
"will lead to a net increase in the amount of affordable homes in an area, alongside helping customers achieve their aspirations of homeownership".
I hope other housing associations might consider following his lead.
This brings me to right to buy and the points made by many of those who have spoken, including the noble Lord, Lord Whitty, and the noble Baroness, Lady Blackstone, about the use of right-to-buy receipts. Since the reform of the housing revenue account and the introduction of self-financing in April 2012, a proportion of receipts is paid to the Treasury to reflect the reduction in the amount owed to the Treasury and as part of the self-financing settlement, but also to tackle the budget deficit. However, noble Lords will know that we have just undertaken a consultation on the use of right-to-buy receipts. We are considering the responses and how to take these forward. I will ensure that all the points made by noble Lords about more flexibility and the use of capital receipts are taken on board before we come to a final decision on that. Capital receipts could be used for the purposes the noble Baroness, Lady Watkins, suggested, namely, regenerating existing local housing stock. The noble Lord, Lord Kennedy, asked whether local authorities that have transferred their stock can borrow. Yes, they can. They can borrow through their general fund in line with the prudential code. If they want to, they can then on-loan to a third party for housing development.
I turn to rough sleeping, a topic covered by many noble Lords, including my noble friend Lord Garel-Jones, the noble Lord, Lord Pendry, the noble Baronesses, Lady Lawrence and Lady Warwick, and others. Many referred to the tragic death of a rough sleeper on our own doorstep a few weeks ago. Under the first rough sleepers initiative, which was launched in 1990 and which my noble friend Lord Garel-Jones mentioned, the number of people sleeping rough in central London fell by more than half—from an estimated more than 1,000 before the initiative began to around 420 in November 1992. The model was taken forward by the incoming Labour Government and extended to other parts of the country, but the challenge today is as acute as ever.
In response to my noble friend, there are four ingredients to a successful strategy. The first is prevention. The Homelessness Reduction Act, backed by £1.2 billion ​and piloted through this House by the noble Lord, Lord Best, should give people the help they need earlier and reduce homelessness. Secondly, we need outreach workers with the skills to build up confidence and trust with the rough sleepers and persuade them to abandon that lifestyle. Thirdly, we need direct access hostels with all the necessary support services such as health—mentioned by the noble Baroness, Lady Lister—and the resources to deal with the underlying problems. Fourthly, we need move-on accommodation so that people can put their lives back together and re-enter the mainstream.
I join the right reverend Prelate the Bishop of Chelmsford in praising those who do heroic work: Centrepoint, The Passage, St Mungo's and Change Grow Live. Initiatives such as No Second Night Out are particularly important and worthy of support. I pay tribute and wish every success to my ministerial colleague in the department, Heather Wheeler, committing to halve rough sleeping by 2022 and—in response to the question asked by the noble Lord, Lord Sawyer—end it completely by 2027. It is an ambitious agenda, backed up by £100 million in funding for the first two years, and in December we published a delivery plan showing how we intend to deliver on the 61 commitments made.
I am grateful to the noble Lord, Lord Bird, for his contribution outlining the consequences of ending rent control. When I bought my copy of the Big Issue today from Phil in Great Peter Street, he asked to be remembered to the noble Lord. Phil suggested that those in the Victoria area who are recruiting staff could do well to call in on the nearby hostel where Phil stays, where they would find some motivated and hard-working employees who deserve a break, like him.
Many noble Lords spoke about encouraging local authorities to build, and we want to see councils deliver a new generation of homes. We have abolished the housing revenue account cap, and my noble friend Lord Porter deserves credit for the role he has played in securing that freedom. We hope that will enable them to double delivery to around 10,000 homes per year by 2021-22.
The noble Lord, Lord Whitty, criticised stock transfer, when a local authority transfers its stock to a housing association. This can happen only where the tenants have voted for it. In many cases, after they voted for it, the regeneration of a stock took place at a faster rate than would have taken place under the local authority— so I do not think that is a fair criticism of housing policy.
Removing the borrowing cap will help to diversify the housebuilding market, with councils better able to take on projects and sites that private developers might consider too small. To further help councils build, we are providing a longer-term rent deal for five years from 2020 that provides local authorities with a stable investment environment to deliver the new homes.
I was struck by the phrase "long-term" in the noble Lord's Motion—a challenge to all Administrations accused of short-termism. I agree with him that if we are to make faster progress we need to give those who supply social housing greater certainty. That is why in ​September the Prime Minister announced a £2 billion long-term funding pilot, starting in 2022, which will boost affordable housing by giving housing associations the long-term certainty they need and will move away from the stop/start delivery that has characterised previous approaches to funding. This funding certainty makes it more viable for the larger housing associations—many noble Lords have key roles to play in housing associations—to take risks and invest in more ambitious projects and larger sites, with the funding guaranteed beyond the current spending review.
We recognise that our commitment to increase the supply of homes requires a modern construction industry—a point raised by my noble friend Lady Bloomfield, who talked about off-site construction. The strategic partnerships we are developing with housing associations are being used to promote modern methods of construction. This is supported by our £4.5 billion home building fund providing support to builders using modern methods of construction, which will, we hope, help to address the shortage of skilled on-site construction workers in addition to encouraging custom builders and new entrants to the market.
My noble friend Lord Garel-Jones suggested that we should build up rather than along and pointed to the difference between our cities and many in Europe. It so happens that yesterday the Secretary of State for Housing announced that, as part of a fresh initiative, 78 homes will be built on London's rooftops by the summer after Homes England agreed a £9 million funding deal with Apex Airspace Development. This follows our revised NPPF supporting opportunities to use the airspace above existing buildings. These will be built off-site then winched into position to minimise disruption to existing residents.
Many noble Lords referred to poor standards in the private rented sector. The noble Baroness, Lady Donaghy, asked about selective licensing, which is basically a scheme to drive up standards and safety in the private rented sector, where they are known to be poor. Last year, at the invitation of the noble Lord, Lord Kennedy, I got up very early one morning and went to Newham with the noble Lord, the Mayor of Newham, Rokhsana Fiaz, and the police to see how selective licensing was enforced—basically, by going into premises that are as yet unlicensed but suspected of being tenanted. What struck me—and, I am sure, the noble Lord—was the appalling conditions many tenants were living in, paying extortionate rents, but also the sensitivity of the team from Newham in explaining to frightened tenants exactly what was going on and what their rights were. I was deeply impressed that morning.
Since 2015, eight schemes have been approved by the Secretary of State for Housing: one was rejected but it then successfully reapplied. In response to the noble Baroness, a review is under way: we are due to publish it in the spring and I will make sure that the chartered institute report to which she referred is fed into it before we come to any conclusions.
My noble friend Lady Bloomfield raised a number of important points on planning, investment and construction. Last year we updated the NPPF to tackle unaffordable house prices in many areas across the country. The framework sets out a new way for ​councils to calculate the housing needs of their local communities. We are working closely with other government departments and local authorities to identify and free up public sector land to maximise the amount of affordable housing built on it. The community trust partnership mentioned by my noble friend is one model that can help bring private sector investment alongside local authorities and provide experience to increase affordable housing.
One of the key points that has arisen during the debate—which I will certainly raise with the Secretary of State—was the cost of land and the Land Compensation Act 1961. At the moment we have the CIL, the infrastructure levy, and Section 106, both of which seek to capture the value of land. Many noble Lords, including the noble Baroness, Lady Blackstone, and the noble Lords, Lord Shipley, Lord Best and Lord Judd, said that we ought to go further and do more. We are committed to capturing increases in land values to reinvest in local infrastructure, central services and further housing. That is why we are at the moment making important changes to ensure that the existing mechanisms for securing funding for infrastructure and affordable housing work as effectively as possible. I take seriously the comments and suggestions made during the debate.
I am conscious that I will not be able to get through everything in the time available but, quickly, on public sector land, an issue raised by the noble Baroness, Lady Warwick, the aim of the programme is to release land with a capacity for at least 160,000 homes in England from the central government estate by 1 March 2020. The noble Baroness asked what the percentage of affordable might be. The answer is, as I think she knows, that local authorities set their own percentages in their local plan. It is a matter for them, having assessed local need, to judge what should happen on new developments.
On supported housing, I was interested in the speech of the noble Baroness, Lady Healy. There is a need for specialist and other supportable, affordable housing for older and vulnerable members of society. We have delivered 34,000 new supported homes in England since 2011 and, together with the Department for Health and Social Care, we continue to make funding available for investment in new supported housing. Our announcement last summer that the housing costs for supported housing would continue to be made by housing benefit has been greatly reassuring to those active in the market. I hope it will be welcomed by the sector and unlock fresh investment.
I apologise for not dealing with all the questions. I have many good replies in front of me which, sadly, I do not have time to read out but which I will answer.
The Government support the case for delivering more affordable housing and are committed to doing so. We want to support the delivery of the right homes, be they for rent, ownership or supported housing in the right places. We have listened to the sector and to today's debate. We have introduced a number of measures to create a more stable investment environment. We have abolished the HRA borrowing caps; announced longer-term funding; increased our affordable homes ​programme to £9 billion; announced social rent funding; and set long-term rent certainty. We are not complacent but now is the time for councils and housing associations to step and deliver the affordable housing that communities need. I thank all noble Lords again for their contributions to this debate.
Lord Whitt 2.13 pm
My Lords, I thank everyone who has taken part in this debate. I particularly appreciated the maiden speech of my noble friend Lady Osamor.
Until the Minister spoke, I was going to say that we have a wide consensus in this House. I know the Minister's heart is with that consensus but he felt obliged to read out—unusually for him—large chunks of his report to defend the Government's position. However, all Governments have failed on this front and we are faced with a colossal problem. We are in the midst of an enormous housing crisis in general and we will not get out of it without a substantial contribution from council housing.
Yes, that has to be afforded and directed towards the priority areas. The noble Lord, Lord Fraser, asked where the money was coming from. There is a huge amount of money effectively being wasted in housing benefit, which, over a 20-year strategy—if the Treasury was slightly more strategic and intelligent—we could begin to transfer back into building and improving the fabric of housing available to everyone.
I am grateful to all noble Lords who have spoken. The noble Lord, Lord Bird, reminded us that social housing has to be sociable and the right reverend Prelate said that this is all about community, which it is—absolutely. This is not only about individuals but about community. For social housing to meet the needs of people and to become a community, it must be available to more than those who are emergency and urgent cases. That used to be the case and should be again.
Some words have changed their meaning. The word "affordable", in relation to rent, rapidly needs replacing. I do not disagree with some of what the Minister said but it means that the exorbitant rents that exist in the private sector are now reflected for new tenants in the social sector as well. That is not going to solve any problems.
Finally, as my noble friend Lord Sawyer, said, we are in danger of exacerbating the gap in our society between those who own and those who rent. I would remind my noble friend Lord Sawyer that the most important football result was Millwall 3, Everton 2. However, he makes an important point.
There are wider issues than bricks and mortar in housing—wider even than the safe and secure conditions we seek—because housing has an impact on health, our society as a whole and the dreadful scourge of homelessness. I remind the House that Nye Bevan was Minister for Health and Housing and it may be that a broader remit for the Ministers and the civil servants involved in this field is necessary. For the moment, I thank everyone who has participated and broadly supported the recommendations of the Shelter report. I beg to move.
Motion agreed.
ABC Comment, have your say below: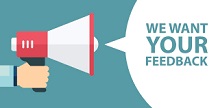 Leave a comment
Make sure you enter all the required information, indicated by an asterisk (*). HTML code is not allowed.