Northern Ireland Employment Statistics and Back to the Future
Thursday 31 January, 2019
Written by Simon Collyer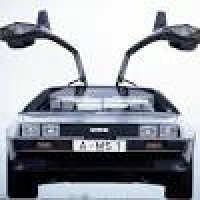 With all the Brexit talk being about the Irish Back Stop we have published these figures. One the drivers of civil unrest during the period known as, The Troubles was caused by high unemployment.
The UK government tried to resolve this issue but was not always successful. DeLorean was a US car company that sought lucrative incentives from various government and economic organizations to pay for constructing the company's automobile manufacturing facilities. The DeLorean Motor Company was a disaster for the Thatcher government. The US Company offered to manufacture its only product, a stainless steel-gull winged sports car in Northern Ireland but went bankrupt once underway after further aid (in 1981) was refused by the UK Thatcher government without matching investors.
John DeLorean was filmed appearing to accept money to take part in drug trafficking but was subsequently acquitted of charges brought against him on the basis of entrapment.
The UK government ended up in a major public relations disaster.
The car itself appeared in the film trilogy; 'Back to The Future'. Ironically the car has become a collectable and manufacturing is restarting with 5,000 cars on order.
Back to today however:
Labour Force Survey Religion Report 2017
The Executive Office (TEO) today published the Labour Force Survey Religion Report 2017 which examines the labour market characteristics of Protestants and Catholics in Northern Ireland.
Community Characteristics
Between 1990 and 2017, the proportion of the population aged 16 and over who reported as Protestant decreased by 14 percentage points from 56% to 42%, while the proportion who reported as Catholic increased by three percentage points from 38% to 41%. The proportion reported as 'other/non-determined' has increase from 6% to 17% over the same period.
Economic Activity and Inactivity
Between 1992 and 2017, there has generally been a higher level of working age economic activity among the Protestant community compared with the Catholic community, although there has been a convergence over the time period.
In 1992, 76% of working age Protestants were economically active, compared with 66% of working age Catholics – a 10 percentage point difference. By 2017, the working age economic activity rate was 73% for Protestants and 70% for Catholics.
In 1992, the working age economic inactivity rate was 24% for Protestants and 34% for Catholics; in 2017, the rates were 27% and 30% respectively.
Unemployment
Between 1992 and 2017, Catholics have generally experienced higher rates of unemployment than Protestants, although the difference between the two rates has decreased over the time period. In 1992, the unemployment rate was 9% for Protestants and 18% for Catholics; in 2017 these rates were 4% for both Protestants and Catholics.
Employment
A consistently higher proportion of working age Protestants have been in employment compared with their Catholic counterparts between 1992 and 2017. However, this difference has decreased over time – in 1992, 69% of working age Protestants and 54% of working age Catholics were in employment; by 2017 these rates were 70% and 67% respectively
The report and associated data tables can be downloaded at: www.executiveoffice-ni.gov.uk/articles/labour-force-survey-religion-reports
ABC comment, have your say below: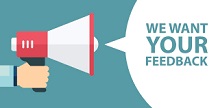 1981 DeLorean Motor Company DMC DeLorean - My Car Story with Lou Costabile
Leave a comment
Make sure you enter all the required information, indicated by an asterisk (*). HTML code is not allowed.