High Court Judges Slam 'Nonsensical' Universal Credit Rule
Sunday 13 January, 2019
Written by Kirsteen Paterson , The National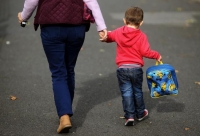 A DINNER lady and three other single mothers have won a victory over the UK Government over its "unlawful" Universal Credit (UC) payments.
High Court judges ruled that the Department for Work and Pensions (DWP) was wrong in its handling of wages.
The set-up meant workers could be treated as earning two pay packets in one month if dates clashed with DWP assessment periods – vastly reducing their level of benefit support.
The parents, all in work, told the court this "fundamental problem" caused "enormous" struggle in budgeting and covering essential costs.
In a decision which could affect tens of thousands of people, Lord Justice Singh and Justice Lewis branded the situation "odd in the extreme" as well as "nonsensical", and the DWP is now "carefully considering the court's judgement".
The Child Poverty Action Group (CPAG), which brought the test case with solicitors Leigh Day, welcomed the "common-sense judgment".
And Dr Sally Witcher of disabled people's organisation Inclusion Scotland – who was this week named chair of the new Scottish Commission on Social Security – called it "brilliant news", tweeting: "Another nail in the coffin of wholly discredited Universal Credit, which has done so much to destroy people's lives."
In November, a hearing was told how the four women – Danielle Johnson, Claire Woods, Erin Barrett and Katie Stewart – had fallen into debt and even had to use food banks as a result of the DWP's calculations.
Fluctuations in payments arose when weekends or bank holidays caused their wages to be distributed slightly early.
They were considered to have received two sums within the same period, leading to their UC packages being slashed.
The DWP had argued it was in the right and employers, not the Government, should address the problem.
But the judges said the department's incorrect interpretation of regulations had caused "severe cash flow problems for the claimants, living as they do on low incomes with little or no savings".
The result comes as Work and Pensions Secretary Amber Rudd announced changes to the scheme, which was designed to cut the welfare spend and replaces six benefits with one payment.
This includes delaying a request to parliament to authorise the transfer of three million people onto UC until next year.
CPAG solicitor Carla Clarke said: "Our clients have been doing everything they can to support themselves and their young children through work but the rigid assessment system in Universal Credit has caused them untold hardship, stress and misery with them being forced repeatedly to manage on half of their usual total monthly income despite their fixed outgoings remaining the same. They have each ultimately questioned why they are even working.
"That it should have required them to go to court to challenge the DWP's position is a testament to their commitment to bring up their children in a working household but it is a situation they should never have been put in.
"Today's result should mean that in future no one will lose out on their Universal Credit awards or face the hardship that my clients have faced simply because of when their payday happens to fall."
Tessa Gregory, solicitor from Leigh Day who represented Johnson, stated: "My client is a hard-working single mum doing her very best to support her family. She is precisely the kind of person Universal Credit was supposed to help, yet the DWP designed a rigid income assessment system which left her £500 out of pocket over the year.
ABC Comment, have your say below: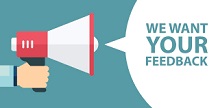 1

comment
Leave a comment
Make sure you enter all the required information, indicated by an asterisk (*). HTML code is not allowed.