The Parliament Magazine Features the ABC
Thursday 10 January, 2019
Written by Simon Collyer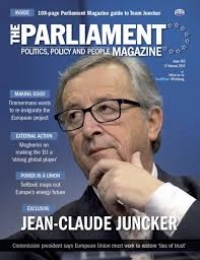 The ABC had a wonderful piece of publicity today from the highly prestigious: The Parliament magazine.
A special thank you goes to Managing Editor, Brian Johnson who picked up on our story.
PLEASE click on the logo to visit The Parliament magazine website and to read the article:

1

comment
Leave a comment
Make sure you enter all the required information, indicated by an asterisk (*). HTML code is not allowed.