Discounters Winning the Christmas Retail Wars
Wednesday 09 January, 2019
Written by IoD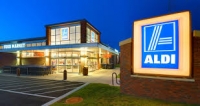 This morning, Sainsbury's disclosed that its like-for-like retail sales dipped by over one per cent for the holiday period, despite stronger rises in online groceries sales. Chief Executive Mike Coupe commented that "Retail markets are highly competitive and very promotional and the consumer outlook continues to be uncertain."

Morrisons meanwhile saw stronger revenue growth of 3.6 per cent, however below expectations performance from its wholesale business meant shares dipped nonetheless. The company also noted that sales of 'wonky veg' (misshapen items sold at a discount) had doubled. Morrisons said its customers were "feeding back to us that they are more cautious, more careful regarding what they are spending on."

Aldi and Lidl benefited from a rise in their market share over the festive period, reaching a record 12.8 per cent, according to Kantar Worldpanel. According to the analysts, up to two thirds of shoppers visited the discounters at some point over Christmas.
ABC Comment, have your say below: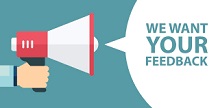 Leave a comment
Make sure you enter all the required information, indicated by an asterisk (*). HTML code is not allowed.