SNP Call for DWP To Stop Sanctioning People Over the Festive Season Rejected
Tuesday 18 December, 2018
Written by Simon Collyer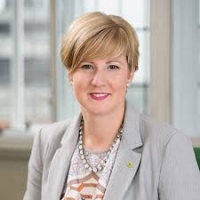 Hannah Bardell MP has called on the UK government to show some compassion this Christmas and halt cruel sanctions to social security which can leave people in desperate situations.

The SNP MP tabled a number of questions in the UK Parliament to confirm whether the Department of Work and Pensions would introduce a policy of offering a 'grace period' over the festive season as has previously been done. The DWP have refused to do so.

The MP is calling on the new Secretary of State Amber Rudd to take a different approach to her predecessors to allow families and individuals to be free from the threat of punitive Tory benefit sanctions. Last year, 12,800 people were sanctioned in December – 1,330 people in Scotland.

Since the resignation of Esther McVey, the former Secretary of State for the Department of Work and Pensions, Amber Rudd has been under increasing pressure from the SNP - as well as other political parties and organisations - to overhaul the Tory government's cruel sanctions-centred benefits regime.
Sanctions on individuals, Dec 2017

ESA: Total 234, Scotland 26
JSA: Total 1,590, Scotland 156
UC: Total 10,345, Scotland 1,104
IS: Total 631, Scotland 44
ABC Comment. A staggering number of sanctions on Universal Credit. The DWP will often sanction people in December in order to make life very hard over Christmas, especially as there is less [LEGAL] help available at this time. It also maximises the sense of distress for the claimant.
The Public Accounts Committee on the 21st Febuary 2017 said the department still does not fully understand impact of benefit sanctions, and warns their use could have knock-on effects for other areas of government.
The Public Accounts Committee (PAC) called for government to trial the use of warnings, rather than sanctions, when job seekers do not meet the conditions attached to their benefits claims.
A report published by the cross-party committee of MPs found that the Department for Work and Pensions (DWP) has "significant gaps" in its understanding of sanctions, both in terms of how they are administered, and their impacts.

Sanctions are imposed when out-of-work benefit claimants fail to meet certain conditions and aim to ensure these claimants are actively looking for work. DWP issued 400,000 sanctions in 2015, which cost around £30m-£50m to administer.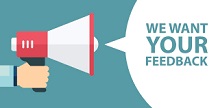 Leave a comment
Make sure you enter all the required information, indicated by an asterisk (*). HTML code is not allowed.