Universal Credit Leaving Scottish Women Open to Abuse
Monday 17 December, 2018
Written by Simon Collyer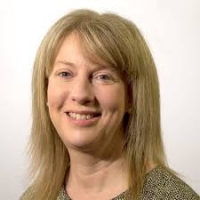 SNP MSP Shona Robison has called on the UK government to take immediate action as figures from the Department of Work and Pensions show that not one woman in Scotland is in receipt of split payments of Universal Credit.

Universal Credit payments are currently paid into a single account, leaving victims of domestic abuse open to financial exertion and control from their abusers.

The current process has been widely criticised by women's groups across Scotland who argue single payments for couples could isolate victims and make it financially difficult to leave abusive relationships.

The Prime Minister has previously defended the policy claiming that split payments are available on request. However a report from Women's Aid found that 85% of domestic abuse survivors agreed that a request for split payments would only make the abuse worse when their partner found out.

The Scottish Government is currently in discussions with the Department for Work and Pensions about making separate payments the default for Scottish claimants, but SNP MSP Shona Robison has claimed the most effective route to deal with the issue is for the UK Government to reform the system at source.

SNP MP Dr Philippa Whitford has led a campaign on the issue at Westminster, publishing a private members' bill earlier this year.

Commenting, Shona Robison MSP said:

"As it stands, the Universal Credit system leaves victims of domestic abuse open to financial control and isolation from family and friends.

"It's incredibly worrying that not one recipient of Universal Credit in Scotland receives split payments. Women's groups across the country have made clear time and time again that this system must be changed to protect vulnerable victims of domestic abuse from further harm.

"Our welfare system should be designed with the safety and security of those who receive support in mind. While the Scottish Government have opened discussions with the DWP to change the system in Scotland, a simple amendment by the Tories at Westminster could offer protection to women UK wide.

ABC Comment, have your say below: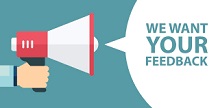 "Alongside my SNP colleagues at Westminster, I will continue to push the UK government to introduce separate Universal Credit payments as the default position."
Leave a comment
Make sure you enter all the required information, indicated by an asterisk (*). HTML code is not allowed.