SNP Neil Gray Calls For an End to Benefit Freeze
Thursday 08 November, 2018
Written by Simon Collyer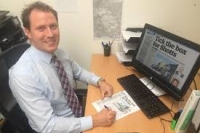 In the wake of senior Tory MPs calling on the Prime Minister to end the benefit freeze, the SNP Shadow Work & Pensions spokesperson has renewed the party's calls for an end to Tory austerity cuts to social security spending.
The benefit freeze was introduced in 2015 by then-Chancellor George Osborne and is due to continue until April 2020. The freeze means a real-terms cut to millions of people's incomes and has been cited by the Resolution Foundation as cutting £210 per year from the country's poorest families.
It has been reported that five former Cabinet ministers are calling on the UK Government to raise benefits in line with inflation, scrapping the benefits freeze. The SNP have been consistent in their calls to bring an end to the immoral benefits freeze, playing a key role in their pre-Budget demands to Chancellor Philip Hammond.
Official statistics from the House of Commons Library, outlined by SNP Shadow DWP Spokesperson Neil Gray MP in the Commons chamber last week, estimate the benefits freeze will cut £4.7 billion from the social security budget in the year 2019/20 alone, whilst the Chancellor's investment in the Work Allowance totals only £3.38 billion in the four years until 2022.
Commenting, SNP Shadow DWP Spokesperson Neil Gray MP said:
"The benefit freeze has been the single biggest cut inflicted by the Tories on low income families and the time has come for them to end their ideologically-driven austerity agenda that even their own backbenchers now struggle to justify. Whilst politicians debate, millions of households across the UK are being pushed into further hardship.
"Next year almost £5bn will be wiped from low income families via the benefit freeze, whilst almost £3bn will be spent given tax cuts for higher earners, that is simply unacceptable.
"I'm renewing the SNP calls for the UK Government to wake up to the misery they are inflicting on those who are reaching out for help. The benefit freeze is immoral and must be scrapped.
"When Iain Duncan Smith, the former DWP Secretary of State, says the benefits freeze is no longer morally justified, this speaks to a huge problem with the UK Government's handling of welfare."
ABC Comment, have your say below: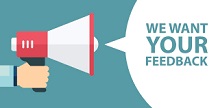 Leave a comment
Make sure you enter all the required information, indicated by an asterisk (*). HTML code is not allowed.