The Roadchef Employee Benefit Trust Recieves Justice - 4,000 Workers Compensated
Friday 02 November, 2018
Written by Simon Collyer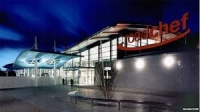 A campaign to see millions of pounds wrongly held by HMRC repaid to 4000 workers across the UK has been won after a parliamentary campaign led by Airdrie & Shotts MP Neil Gray.
The Roadchef Employee Benefit Trust has been in dispute with HMRC over £10million wrongly paid in tax by Roadchef's former CEO twenty years ago. Mr Gray led calls in the House of Commons for the £10m plus interest to be repaid to trustees, and an as yet undisclosed payment has now been accepted by the Roadchef Employee Benefit Trust marking a significant win against previous intransigence from HMRC.
But the campaign isn't over as the way HMRC now treats payments to the former workers is still to be agreed. Mr Gray is urging HMRC to honour its previously stated commitment that neither the Trust nor the workers will be liable for tax.
Commenting, SNP MP Neil Gray said:
"I am absolutely thrilled that the campaign to see monies returned has been won, but work continues to ensure HMRC honours its commitment regarding tax implications going forward.
"For eighteen months I've been campaigning on behalf of my constituents who've been caught up in a battle they didn't choose to receive money rightfully owed to them from their time working at Roadchef.
"Today marks a significant milestone in what has been a 20 plus year battle for the Roadchef Employee Benefits Trustees with confirmation that an undisclosed sum in the millions has been returned to the Trust. This follows a wrongful payment from the former CEO of Roadchef amounting to over £10m back in 2000.
"I argued in Parliament that this sum of money belonged to around 4,000 former and current Roadchef employees and I took that campaign from debates to direct questions to the Chancellor and even the Prime Minister.
"I am pleased that HMRC has acted as a result and thank them for that on behalf of my constituents, but questions remain about the way this has been handled and what happens next.
"The Trust has previously received confirmation from HMRC that payments to both the Trust and the beneficiaries would be tax-free, but as time ticks on, nervousness is setting in that they may not honour this assurance. HMRC should now confirm quickly that they will not pursue trustees or beneficiaries for tax.
"The Treasury Select Committee is also looking at this matter and there will be serious questions to answer if this isn't the case.
"HMRC has it in their power to bring a conclusion to this struggle and the time is right to seize that opportunity and let thousands of people move on with the lives they should have led decades ago."
ABC Comment: Have your say below: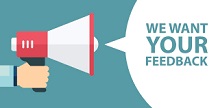 Leave a comment
Make sure you enter all the required information, indicated by an asterisk (*). HTML code is not allowed.