Tory Welfare Spokesperson Michelle Ballantyne Condemned for Her Comments Stopping The Poor For Having To Many Children
Sunday 28 October, 2018
Written by Simon Collyer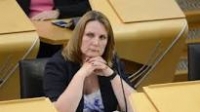 Tory welfare spokesperson Michelle Ballantyne was this week widely condemned for her comments suggested those on low-incomes should be restricted in how many children they can have.
In a Holyrood debate on Wednesday, the MSP said people on benefits should not "have as many children as they like".
Ballantyne was accused of hypocrisy as she had claimed child benefits and tax credits for her own six children.
The outrageous comment in the middle of a debate on ending austerity, poverty and inequality visibly shocked other MSPs
The SNP has now produced a dossier showing how deep the Scottish Tories support for poverty producing policies is.
The dossier shows that Scottish Tories:
Backed the two-child cap, which puts 150,000 Scottish children at greater risk of poverty by 2021.
Argued there was no "hard evidence" explaining rising foodbank demand – despite the overwhelming evidence pointing the finger precisely at Tory policies.
Said that only "tiny" numbers were affected by sanctions – when figures show that Scots have been sanctioned 400,000 times since 2010.
Argued that the minimum wage should be scrapped.
Branded the Bedroom Tax an "opportunity" – when three quarters of those affected were forced to cut back on food.
Commenting, SNP MSP Tom Arthur said:
"It's time for the Scottish Tories to get back in touch with reality.
"As much as Ruth Davidson tries to distance herself from her colleagues in London, the record shows that her party has been a vocal and passionate supporter of the worst aspects of Tory cuts.
"With Tory politicians loudly backing the two-child cap, benefit sanctions and calling for the minimum wage to be scrapped – it's clear that the Tory plan for Scotland is one to increase poverty."
ABC Comment, have your say below: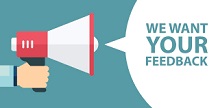 Tory MSP Michelle Ballantyne says benefits claimants should not be able to have 'as many children...
Leave a comment
Make sure you enter all the required information, indicated by an asterisk (*). HTML code is not allowed.