Ireland - IT Problems Cause Payment Delays
Thursday 18 October, 2018
Written by Simon Collyer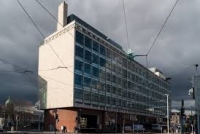 The Department of Employment Affairs and Social Protection wishes to sincerely apologise for the payment difficulties encountered by customers arising from the changeover to a new IT system and for the lack of communication which added to these issues.
The Department has recently moved from a payment-in-arrears system to a real-time payment system for Illness Benefit. The new system has been introduced to speed up initial payments on new claims and provide a more efficient service to customers.
The transition from the old to the new model has involved moving from a system of payment one week in arrears to payment during the current week for claims and certificates received during that week. Arising from this change a payment timing issue has arisen for a number of customers leading to higher than expected payments in some weeks followed by lower than expected payments being made in other weeks.
The Department would like to assure customers that – where issues have arisen – these are issues of timing and that all Illness Benefit customers will be paid the correct amount for the period of their certified illness. The Department acknowledges that these issues have caused difficulties for some customers, leading to a large volume of calls to our helpline and long delays in responding to calls. In order to address this, the Department is taking urgent action to deploy additional staff to manage customer calls.
In order to minimise any disruption to their payments, customers are asked to make sure, in the case of a continuing illness, that they are certified not just for the past period of illness but for a future period of illness of at least one week or to the expected date of their return to work, if sooner.
In addition, to ensure prompt payment we would advise that customers should ensure their claim/cert is submitted on the new IB1/MED1 forms to the Department directly at the following Freepost address: Social Welfare Services, P.O. Box 1650, Dublin 1.
Customers who have financial concerns arising from the move to the new system can apply to the Department's Community Welfare Services to receive an interim payment.
If customers have any further queries with regard to their payments, they can call 01 – 7043300 or 1890 928 400 or email This email address is being protected from spambots. You need JavaScript enabled to view it. and they will endeavour to reply as soon as possible.
ABC Comment below, have payment delays affected you?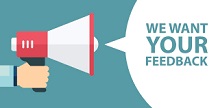 1

comment
Leave a comment
Make sure you enter all the required information, indicated by an asterisk (*). HTML code is not allowed.