Australian Job Seekers Are Being Encouraged to Take Up Farm Jobs In Regional Australia Or Face Losing Their Welfare Payments For Up To A Month
Monday 15 October, 2018
Written by SBC News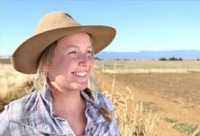 Job seekers are being urged under a new Morrison government scheme to take up work on farms or face losing their welfare payments for up to a month.
Under the arrangements, farmers can register their job requirements, pay and conditions with the National Harvest Labour Information Service and job providers will try to find local unemployed to fill the positions.
If job seekers don't have a reasonable excuse for not accepting the work they can have their income support benefits reduced or withdrawn for up to four weeks.
"While we're tackling the labour shortage this also ensures job seekers on taxpayer support have no excuse to refuse opportunities," prime minister Scott Morrison said of the scheme.
However National Farmers' Federation president Fiona Simson has slammed the government's "carrot and stick" push to fill farm work as a "shallow approach to a deep problem" and says industry has long called for a dedicated agricultural visa.
"Many agricultural tasks are short-term or seasonal. Often these arrangements aren't attractive to local workers, who have ongoing financial commitments and longer term career aspirations," Ms Simson said.
The prime minister said assistant minister for international development Anne Ruston would be working over the next couple of weeks to ensure any relevant changes were made to the pacific islander scheme.
Mr Morrison also said he would be working with the immigration minister David Coleman on possible changes to the working holiday visa program.
Labor was also critical of the announcement with agriculture spokesman Joel Fitzgibbon calling it a stunt to distract from broken visa promises.
"The last thing growers need is people who don't want to be there," he said. "This is from the bloke who introduced a backpacker tax."
ABC Note: More than 40,000 Brits alone applied for an Australian working holiday visa last year and plenty decide to stay on an extra year so you won't be short of competition for places. Average wages are £9.37 per hour.
Most farms and orchards will use working holiday visa holders almost exclusively, so they'll know exactly how many they need. It can be worth staying in the closest town or city in advance to make sure you're first in line when they begin taking workers on.
If you leave it to the last minute you could be heading home sooner than you think.
Know where you want to go, what you want to do and when you can do it
There are plenty of options available in plenty of places but most of them will involve manual work and will be outside. If you don't cope to well in the heat you might want to avoid the Outback.
If you'd prefer not to over exert yourself, you might prefer a fruit sorting rather than picking job, again, you'll have to get there early to get your pick.
The work is defined as seasonal, so there will only be work available in each place at certain times. It will be no good if you're stuck in Sydney while the work is going in Queensland. Find out when the harvest periods are and make the most of them.
ABC Comment Have your say below: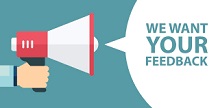 1

comment
Leave a comment
Make sure you enter all the required information, indicated by an asterisk (*). HTML code is not allowed.