International Stress Awareness Week 5th - 9th November, Theme -: Does High-tech Cause Hi-Stress?
Wednesday 10 October, 2018
Written by Simon Collyer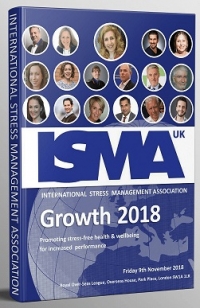 International Stress Awarness Week kicks off soon
ISMA will celebrates Stress Awareness Day's 20th anniversary, they are going to devote the whole week 5th – 9th November to reducing the taboo associated with stress and mental health say the organisers. Take a look at WHAT'S ON guide here.
International Stress Management Association will update their list of events throughout the UK and around the world as they come in and post them on the site so you can see what is going on and where.
The theme for 2018, Does Hi-Tech Cause Hi-Stress - will look at two sides of technology: on the one hand, the stressful effects of the 24/7 lifestyle that technology has brought, and on the other, the positive contribution that technology can make, helping us manage our lives better. There is no doubt that technology impacts on all our lives, and it is appropriate that ISMA is involved in a debate about the positive and the adverse effects it can have, and how we can all use technology to our advantage.
Ending the stigma associated with stress and mental health is an organisational imperative and ISMAUK's focus for 2018 will continue to be to ensure that these issues remain high on the national agenda together with the promotion of wellbeing in the workplace.
National Stress Awareness Day's 20th Anniversary Year!
Here is whats on:
-Monday 5th November: Stress Fair: Virgin Active Health Club, London, EC2. From 5-8 p.m.
-Wednesday 7th November: All day Global on-line stress summit. Sign up here.
-Wednesday 7th November: All day national stress helpline.
-Friday 9th November: One day annual Stress Conference, Royal Over-seas League,
St. James's, London, SW1. Book here.
Image: Carole Spiers, ISMA Chair.
ABC Comment, have your say below: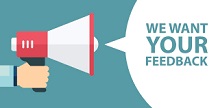 1

comment
Leave a comment
Make sure you enter all the required information, indicated by an asterisk (*). HTML code is not allowed.