Study Finds Young People Turning Away from Booze
Wednesday 10 October, 2018
Written by Simon Collyer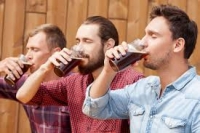 The front page of the Times splashes on the revelations that a third of 16-24 year old spurn drinking alcohol.
Nearly 30% of young people in England do not drink, study finds
The survey of 10,000 young people also found that the proportion who had never tried drinking has doubled over the past decade.
Analysis of the study, published in BMC Public Health, underlined that the "trend is widespread". One researcher said "We find it among higher and lower income gropus, in the north and south, in villages and cities."

In other news, the Daily Telegraph leads with the story that the Royal College of Psychiatrists is reconsidering its opposition to decriminalising cannabis.

Dr Adrian James, who will sit on a newly-formed RCP panel, said they would start with an "open mind", as they review evidence from US states, Portugal, and other places where decriminalisation has taken place.

However, Dr James underlined that he remained wary of the risks of psychosis particularly associated with high-strength forms of the drug.
ABC Comment, have your say below: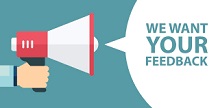 1

comment
Leave a comment
Make sure you enter all the required information, indicated by an asterisk (*). HTML code is not allowed.