Access to Help and Advice at the National Ploughing Championships, Screggan, NI
Tuesday 18 September, 2018
Written by Simon Collyer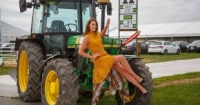 The Department of Employment Affairs and Social Protection will have an information stand at the National Ploughing Championships in Screggan, Tullamore throughout the three days of the event - Tuesday, 18 September, through to Thursday, 20 September.
Officials from the Department will be available to answer questions on all areas of the Department's work, from pensions, employment and education supports to entitlements for the self-employed and for employers who take on new staff. They will also have information on all of the Department's social welfare schemes, from Maternity and Paternity Benefits to Farm Assist and the Working Family Payment.
The officials can also help people make an appointment to register for a Public Services Card and will showcase the MyWelfare.ie website which can be used to access a range of services online, including applications for certain schemes, services for jobseekers and requesting payment statements. A range of information leaflets will also be available at the stand.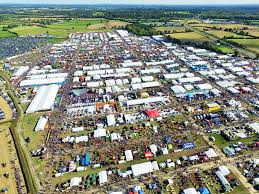 Image: National Ploughing Championships, Screggan.
Speaking ahead of the Ploughing Championships, the Minister for Employment Affairs and Social Protection, Regina Doherty, T.D., said:
"I would urge anyone attending the Ploughing Championships who has a question on any of our social welfare schemes or their entitlements to visit our stand where our officials will be on hand to help. For example, self-employed people can get advice on their entitlements under our Treatment Benefit Scheme (dental, optical and aural) and Invalidity Pension, while both employers and the self-employed will be able to learn about the range of employment supports available to them. With the Fuel Allowance season due to begin in October, visitors to the Department's stand will also be able to find out more information about this scheme, including the option to receive the payment in two lump sums, which was introduced last year."
Minister Doherty also noted that the Citizens Information Board, which comes under her Department's remit, will also have a stand at the Ploughing Championships where staff will be available to give information and advice on a wide range of consumer services including health, housing, environment, MABS (Money Advice and Budgeting Service), justice and tax.
ABC Information: Further information - where to find them at the National Ploughing Championships
Department of Employment Affairs and Social Protection Stand
Block 3
Row 30
Stand 625
Unit 19-22
Citizens Information Board Stand
Block 3
Row 14
Stand 297

Image: National Ploughing Championships.


ABC Comment: Have your say below: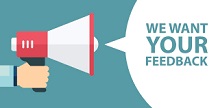 1

comment
Leave a comment
Make sure you enter all the required information, indicated by an asterisk (*). HTML code is not allowed.