Employers Inspected in Dublin
Friday 31 August, 2018
Written by Simon Collyer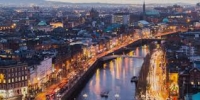 Last week Social Welfare Inspectors from the Department of Employment Affairs and Social Protection conducted approximately 1,000 inspections of employers in Dublin city. These inspections were undertaken across the city and in a variety of sectors. They are part of ongoing measures being undertaken by the Department to detect instances of false self-employment and other possible abuses of the PRSI system.
These visits to employers have proved very worthwhile and have increased awareness of possible abuses of the PRSI system. The visits follow the Department's recent information campaign highlighting the issue of false self-employment.
Remarking on the large number of inspector visits the Minister Regina Doherty, T.D., stated: 'Given the reduction in the Live Register and changes to work practices, our Inspectors are increasingly being deployed to conduct employer inspections – checking that social insurance records are being correctly maintained, that workers are being properly classified as employees and that time at work is being reported correctly.
ABC Comment. Have your say below: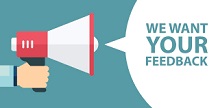 Leave a comment
Make sure you enter all the required information, indicated by an asterisk (*). HTML code is not allowed.