Russia Plans for a Referendum on State Pensions
Thursday 09 August, 2018
Written by Theo Andrew, Levada-Centre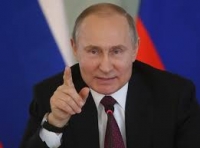 Russia is open to plans for a referendum on whether to increase the state pension age after protests over the proposal continue, it has been suggested.

Last week the Central Election Commission (CEC) said that it was in every Russian citizen's interest to hold a referendum on such a "crucial matter", after the Moscow City Election Commission received an application to hold a referendum in mid-July.

However, the question which was submitted, 'Do you agree that in the Russian Federation the age of eligibility for non-contributory pension must not be increased?', was not considered accurate and could therefore not be used.

The CEC, which must finalise the wording of the question within 10 days of the receipt of notification, invited Initiative Group to revise the question.

CEC chairperson Ella Pamfilova, said: "Our citizens have a constitutional right to define and express their position about the pension system in the country. It's all in the details, in the wording of the question itself. Our goal is to determine the accuracy of the question. This is the goal of our meeting based on the direct authority of the CEC of Russia."

CEC secretary Maya Grishina, said: "The proposed question includes the phrase 'the age of eligibility for non-contributory pension' and does not provide any other characteristics related to this phrase which could sufficiently narrow its meaning for the participants of the referendum."

Protests have been ongoing for over a month in the country, after the government said it planned to increase to state pension age from 60 to 65 for men and 55 to 63 for women.

According to the World Health Organisation, Russian life expectancy at birth in 2016 was 66 for a man and 77 for women.

A poll released by the independent Levada Center in July showed that the level of the Russian public's trust in Putin had fallen below 50 per cent for the first time in five years, to 48 per cent last month from 60 per cent in January.
ABC Comment: Have your say below: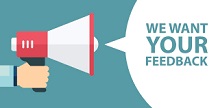 1

comment
Leave a comment
Make sure you enter all the required information, indicated by an asterisk (*). HTML code is not allowed.