ABC Founder Seeks a Fully Independent Enquiry Into Essex Police Maladministration
Wednesday 08 August, 2018
Written by Simon Collyer

Simon Collyer, Founder of the ABC is appealing to the Independent Office for Police Conduct, to have a fully independent investigation into Essex Police maladministration.
++++
A Colchester Civil Rights campaigner Simon Collyer has been officially excused from doing Jury Service, after the Jury Central Summoning Bureau learned of Mr. Collyer's battle to have an independent external police force investigate Essex Police, the Police Fire & Crime Commissioners PFCC (Roger Hirst, Cons.) the Essex Judiciary and Chelmsford County Court.
My Collyer's issue started in 2014 when he exceeded the speed limit of 30mph, by 7 mph twice on two days just three days apart at 07:30 AM in the morning. The location was at the bottom of an incline next to Colchester Crematoria, Mersea Road - the site of an infamous speed camera. It was an honest mistake, said Mr. Collyer, who had just returned to driving after living in South Africa for several years. Mr. Collyer pointed out, in mitigation, he was 'heads-up' avoiding potholes, having suffered a recent tyre blow-out.
Mr. Collyer was offered the chance to take a Speeding Awareness Course, which could have meant he accumulated no points on his license. The contractual terms in writing from the Police state clearly that the course must be paid for on booking. The problem was that the telephone number for booking a course given out by the Police, was that of Essex Highways that offered 'easy payment instalment terms' but without putting anything in writing.
Councils, Mr. Collyer believes are not bound by the Consumer Credit Act, and not putting anything in writing caused confusion. 'The Police have since amended their documentation' said Simon. When Mr. Collyer decided to wait and pay in one go he found that the documents had been sent back to the police by Essex Highways. He could no longer take the Speeding Awareness Course and would therefore have points on his license.
Further research showed that Essex Police was taking payments via a National Policing Improvement Agency (NPIA) website, even though the organization [the NPIA] was a government quango and not the police, and furthermore had been wound-up in October 2013 by the government, a year before these speeding incidents. 'This could potentially mean a lack of Data Protection for Essex motorists' points out Mr Collyer.
A case was heard without Mr. Collyer being present and then heard on the spot on another date without any time for preparation, when Mr. Collyer went in to sign a Statutory Declaration. Mr. Collyer pleaded guilty, as he had already done so in writing when he signed the police contract to take a Speeding Awareness course. Mr. Collyer's later appeal was dismissed by Chelmsford Magistrates Court as he had pleaded guilty, but the Court recommended that Mr. Collyer sue the Chief Constable of Essex in a Civil Court.
Mr. Collyer lost that case, as a 'litigant in person' he had not included all the Police documentation in his 'bundle' believing the police would present these items.
There then followed a year-and-a-half saga when three appeals which were sent in by registered post and all went missing. Mr. Collyer's right to appeal was dismissed by a judge on a fourth attempt, after his MP Will Quince became involved as he did not have a transcript of the original hearing, even though the Court transcribers had failed to produce a transcript, despite four months' notice and several reminders.
Mr. Collyer then tried another tack and made a complaint to Roger Hirst (Cons) the Essex Police, the Police Fire & Crime Commissioners PFCC at a Colchester Town Hall meeting. Twice Mr. Hirst refused to take this complaint forward until a complaint was made about the Commissioner, to the Independent Office for Police Conduct who upheld Mr. Collyer's complaint and ordered that this matter be officially recorded. Essex Police have since argued that they don't need to investigate a complaint which is over a year old.
Mr Collyer then changed gear again and the sued Essex Highways, the Polices 'agents' for taking bookings and this time in a case held outside Essex, he won.
Simon Collyer is now lobbying the Independent Office for Police Conduct and his goal is to have a fully independent Police Force to investigate this matter, not just with Essex Police, but also, he wants the police to investigate the role of the Essex Police Fire & Crime Commissioners PFCC and that of Chelmsford County Court and Judiciary.
'An A Level law student could see straight away that the Essex Police and their agents Essex Highways were in the wrong' says Simon. 'The public looking at these events might feel there has been an attempt to cover up police mistakes, fearful perhaps that other people might also complain'. 'The Essex Police Fire & Crime Commissioners PFCC should be holding the Police to account not blocking complaints' says Simon.
'I hope finally we will have an independent police investigation, by a police force with no connections to Essex, who will come in and look at the facts, free from local influence. 'That is what I have asked from the Independent Office for Police Conduct, and that is what the public deserves in order to to have faith in our system of justice' says Simon.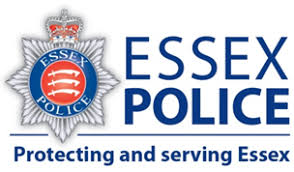 Image: Essex Police are more interested in protecting there own image than serving the public, claims Mr. Collyer .
ABC Comment: What are you views? Have your say below: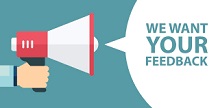 1

comment
Leave a comment
Make sure you enter all the required information, indicated by an asterisk (*). HTML code is not allowed.