SERCO Postpone Evictions in Face of Huge Neighbourhood Fightback
Saturday 04 August, 2018
Written by Sean Baillie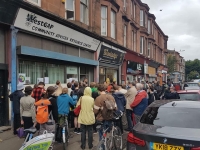 Living Rent Scotland's tenants union has welcomed today's announcement by SERCO to immediately halt their proposed evictions of up to 300 people in Glasgow, it comes as the Tenants union was preparing to mobilise hundreds of volunteers to defend the doors of those facing eviction by SERCO
Over 500 people have now signed up to a call out by Living Rent and were preparing to mobilise on Monday morning to defend the doors of their neighbours who are threatened with eviction by SERCO, it comes as part of the ongoing campaign by campaigners across the city to put a stop to SERCO's plans to evict up to 300 people across Glasgow.
Living Rent Say:
"We welcome this decision by SERCO to put a temporary halt to any lock changes, but let's be clear it's temporary. This concession from a multi-billion-pound multinational has only come about through the combined mobilisation of ordinary people and dedicated organisers; this belongs to the people and its only through our continuing mobilisation that we can ensure this victory is seen through.
The best way to ensure a victory in the courts is to show that the ordinary citizens of Glasgow are ready to take to the streets in defence of their neighbours no matter what. We have been planning and building up our capacity for neighbourhood defence all week in preparation for SERCO's attempt to evict people, we have seen a massive response from the people of Glasgow who are rightfully horrified and angry at these plans by SERCO. In less than a week we have already shifted the balance of power - over the next 21 days we need to gather our forces to finally show Serco and the home office that we mean business"
We will continue our plans to mobilise our members and all those who pledged to volunteer this week, everyone who has got in touch and pledged their support should keep Monday morning free if possible and we will be in touch as soon as possible.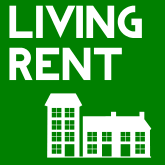 ABC Comment; have your say below: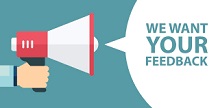 Leave a comment
Make sure you enter all the required information, indicated by an asterisk (*). HTML code is not allowed.