We Get Asked to Advise on Morocco Unemployment Benefits or Try!
Friday 03 August, 2018
Written by Simon Collyer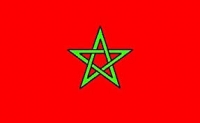 We were asked this morning to advice of welfare benefits in Morocco. The lady could not speak English but we can provide this help if her daughter will translate.
After more than a decade of wrangling between unions, employers and the government, Morocco launched its first ever unemployment benefits scheme.
The programme, dubbed Indemnité pour perte d'emploi (IPE), will only compensate redundancies of salaried private-sector workers. To be eligible, unemployed people will have to prove that they contributed to the Caisse nationale de sécurité sociale (CNSS), the social security scheme, for 780 days in the three years before losing their job, including 260 days in the year prior to being made redundant. They will also need to be registered with the state employment agency, the Agence nationale de promotion de l'emploi et des competences, which will provide training and help recipients find a new job. Payouts, which will be restricted to a maximum period of six months, will not exceed the statutory monthly minimum wage or 70% of the employee's average monthly wage over the last 36 months of employment. The scheme raises compulsory contributions to the CNSS by 0.57 percentage points, an increase that will be financed both by employees (0.19 percentage points) and employers (0.38 percentage points). The state will also contribute a total of Dh500m (US$56m) over three years to help kick-start the programme.
The IPE represents an unprecedented expansion of welfare provisions in Morocco, although its reach is limited. The CNSS estimates there will be only about 34,000 beneficiaries in the first year, as all informal workers (such as domestic workers), and many seasonal staff, do not qualify. Many unemployed youth and people that have been without work for over a year, which represent about two-thirds of Morocco's unemployed population—about 1.1m in third-quarter 2014—are also unlikely to meet the requirements. As such, the scheme will do little to quell popular dissatisfaction with living conditions. Morocco's major union, the Union marocaine du travail (UMT), has already protested that eligibility conditions are too complex.
Owing to its restricted scope, the IPE's financial burden will be contained. With 34,000 beneficiaries in the first year, payouts cannot exceed Dh469m (about 0.05% of our 2015 GDP forecast). However, depending on how the policy is adapted—an assessment will be made every three years—costs to the state or in terms of employers' social contributions may increase in the medium term, thereby undermining the fiscal position or workforce competitiveness
ABC Note: The unemployment benefits are payable for up to six months. Recipients could collect as much as 70 percent of their salary from the preceding three months. Pay outs should not exceed 100 percent of the guaranteed minimum wage, which stands at 2,110 dirhams. That's 171.36 GBP or 192.47 EUR.
ABC Note: Have your say below: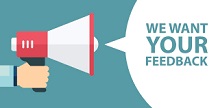 Leave a comment
Make sure you enter all the required information, indicated by an asterisk (*). HTML code is not allowed.