Living in Cork And Seeking A New Career Or Interested In Up-Skilling? Training Expo on Wednesday 25th July 2018 in Cork City
Tuesday 24 July, 2018
Written by Simon Collyer

Want to find out about part time flexible training options?
DEASP and Cork Springboard Training Providers to host an afternoon Springboard+ Training Expo on Wednesday 25th July 2018 in Cork City
UCC, CIT, Innopharmalabs and Cork Institute of Technology present
The Department of Employment Affairs and Social P​rotection, in conjunction with local Springboard Training Providers (namely CIT, UCC, Innopharmalabs and Institute of Technology, Tralee), are hosting a Training Expo in the Department's Intreo Centre in Abbey Court House, George's Quay, Cork City.
The Training Expo takes place on Wednesday 25th July 2018 from 1pm to 4pm.
The Springboard+ up-skilling programmes are aligned to the top up-skilling needs of manufacturing, engineering, pharma and biopharma sectors. All programmes are part-time (often using blended methods) to facilitate those in full-time employment.
This is an opportunity to meet with local training providers to discuss the range of course options available and to hear about the subsequent career prospects.
To register for this event please log onto: https://www.eventbrite.ie/e/springboard-expo-tickets-46991878975.
Further queries about the event can be directed to DEASP Abbey Court House at: 021 4805445.
ABC Note: For more information on Springboard+, please see here: https://springboardcourses.ie/​
ABC Comment have your say below: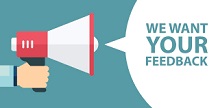 Leave a comment
Make sure you enter all the required information, indicated by an asterisk (*). HTML code is not allowed.