Disabled Should Have Full Public Apology, Full Back Payments And Financial Compensation For All Those Affected Due To DWP Mistakes Say SNP
Wednesday 18 July, 2018
Written by Simon Collyer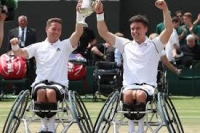 The SNP has called on the Tory government to pay compensation to disabled people who were left out of pocket as a result a major error by the UK Department for Work and Pensions (DWP).

Responding to a new report by the Public Accounts Committee (PAC), SNP Social Justice spokesperson, Neil Gray, said Tory "chaos and incompetence" had left thousands of chronically ill and disabled benefit claimants in financial difficulty, and called for the UK government to make a public apology, full back payments to 2011, and give financial compensation to those affected.

The PAC report, published today, highlights an estimated 70,000 claimants were underpaid by £5,000 to £20,000 between 2011 and 2016 because the DWP incorrectly underpaid them when moving them from Incapacity Benefit to Employment and Support Allowance (ESA). The error also meant claimants were denied their right to support with the cost of medical prescriptions, dentistry, and school meals.The PAC estimate the cost of fixing the UK government's error will be over £350million in back payments and administrative costs alone.

Claimants could now receive up to £10,000 of wrongly underpaid benefits.
Child Poverty Action Group's solicitor Carla Clarke said:
"Poor and inadequate DWP processes left up to seventy thousand disabled individuals without the support they should have received to help them with their additional costs. Justice required that the DWP error was corrected in its entirety for the people affected, many of whom are owed arrears from 2011. We are pleased that the DWP agreed that this was correct following our legal action. However, it shouldn't be necessary to take a government department to court to achieve justice for people who have been failed by officials making avoidable errors".
1.5 million people were transferred from older incapacity benefits to ESA between 2011 and 2014. The underpayments at issue arose from the DWP's failure to consider whether claimants who were transferred from incapacity benefit to employment and support allowance qualified for income-related ESA - which can include entitlement to extra premiums - rather than just for contribution-based ESA.
In December 2017, then Work and Pensions Secretary, David Gauke, announced that the Department for Work and Pensions would undertake a trawl of cases to identify those claimants who had been underpaid and put things right.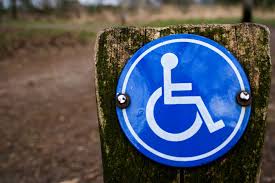 ABC Comment: Have your say below: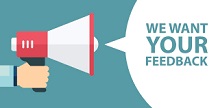 Leave a comment
Make sure you enter all the required information, indicated by an asterisk (*). HTML code is not allowed.