The ABC Does Battle with Bristow Sutor and Essex County Council
Tuesday 17 July, 2018
Written by Simon Collyer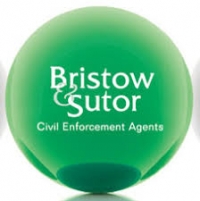 Late last year ABC founder Simon Collyer drove through what he now knows is a Bus Gate. Bus Gates are redistricted road sections which you cannot drive on. Simon won his first case and the PCN was withdrawn as the road signs lighting was not working. However, the Court that adjudicates these matters, held that the second PCN issued during daylight was correct.

We cannot discuss this Case in detail, but during the adjudication period, it appeared that 'Bus Gates' were not included in the four documents downloadable from the YouGov website despite the legislation that allowed Bus Gates to be enacted back in April 2016. These documents included The Highway Code and Know Your Road Signs. Simon is now suing the Department of Transport and looking at taking the Court itself to Court, as the appeals system prevents people from appealing to a Higher Court and appears to Breach Article 6 (ECRH) European Court of Human Rights. This matter is about the civil rights of European motorists than road layouts.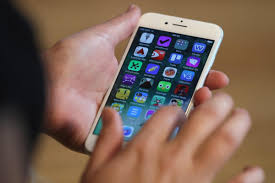 Enter aggressive bailiffs Bristow Sutor, adding huge fees onto the original amount. Bristow Sutor have an 0871 number and they are in no hurry to answer your call either, requiring you to queue on-line to have your call answered.
Calling 0871 numbers is very expensive, particularly if you use a mobile phone and you will always want to avoid calling them if possible.
How much does it cost to call an 0871 number?
| | |
| --- | --- |
| Provider | 0871 call cost plus access charges |
| BT landline | 12p to 25p per minute, plus up to 13p per call |
| EE mobile | 44p to 63p per minute, plus up to 13p per call |
| KC landline | 10p to 23p per minute, plus up to 13p per call |
| O2 mobile | 45p to 68p per minute, plus up to 13p per call |
| Post Office landline | 10p to 23p per minute, plus up to 13p per call |
| Sky Talk landline | 12p to 25p per minute, plus up to 13p per call |
| TalkTalk landline | 8p to 21p per minute, plus up to 13p per call |
| Three mobile | 45p to 58p per minute, plus up to 13p per call |
| Virgin Media landline | 11p to 24p per minute, plus up to 13p per call |
| Vodafone mobile | 45p to 68p per minute, plus up to 13p per call |
When you are on pay monthly deal, you will pay 41p on EE, 28P on 02, 40p on Orange, 35p on T-Mobile, 30p on Three, 41p on Virgin mobile and finally 20p on Vodafone. When you are on pay-as-you-go packages, you will pay 41p on EE, 40p on GiffGaff, 31p on 02, 41p on Orange, 40p on T-Mobile, 35p on Three, 41p on Virgin Mobile and lastly 41p on Vodafone.
We are complaining to our Member of Parliament about these 'phone costs but in the meantime, how to tackle Council Bailiffs?
If you haven't paid a debt you might be sent a letter from bailiffs (also called 'enforcement agents') saying they will visit your home to collect payment.
You must not ignore the letter - this is called a 'notice of enforcement'. If you do the bailiffs can visit your home after 7 days. As well as collecting payment for the debt they can charge you fees so you could end up owing more money, says Citizens Advice.
What you need is the Warrant of Control number and this is not easy to find on documentation and may not be their at all? In our case we had to telephone Bristow Sutor to get the number racking up more charges in the process. You then need legal form n245, which can be downloaded via the Internet. Complete this form and send in a budgeting sheet and an explanatory letter to your Magistrates Court.
The Bailiffs want to frighten people into paying up, and you will need to stand your ground and not be pressurized into an agreement you cannot afford and the best way of dealing with them is to not answer the door.
You can check the Bailiffs register to see if they are official Bailiffs, not Debt Collectors. You can check on the Bailiffs Register on the Justice website.
Balliffs cannot seize items you need like clothes and bedding. They cannot seize vehicles or tools of your trade under a certain sum. A good idea is to move vehicles to a lock-up garage or to a safe location.
These are the fees that can be charged: https://www.citizensadvice.org.uk/debt-and-money/action-your-creditor-can-take/bailiffs/how-bailiffs-should-treat-you/check-bailiffs-fees/
Once you are organized you can start to negotiate terms that are affordable with the help of the Court. Never refuse to pay, but not give in to Bailiff's pressure tactics.
A Trajic Loss of Life
Earlier this year a young man took his own life shortly after bailiffs clamped the motorcycle that was essential to his work as a courier. A case that has prompted calls for reform of the debt-collection industry.
The Guardian reported that Jerome Rogers, 20, was being pursued over two £65 parking fines that had escalated to a debt of £1,019 including non-payment penalties and fees for the use of bailiffs.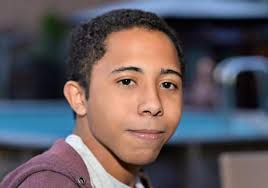 Image: Jerome Rogers driven to suicide by Council Balliffs.
After a coroner said on Friday that the presence of a bailiff outside Rogers' home would have been intimidating, his mother, Tracey, called for sweeping changes to the way the industry works. Her comments echoed a recent report that said bailiffs sometimes used threatening or unlawful behavior and failed to take account of vulnerable clients.
The case is thought to be the first in which a suicide has been linked to a bailiff's visit. But a report by several charities including Citizens Advice, Step Change Debt Charity, and the Children's Society, published in March, expressed alarm about bailiff practices and called for significant changes to the law.
We must stop these Balliffs before more lives are lost, and at the ABC we will be campaigning for changes in the law. All citizens (Council Tax payers) should bring pressure on Councils that gets into bed with unethical organizations - ones that could drive people to suicide. Tragically reform will be too late for Mr. Rogers.
ABC Comments have your say below: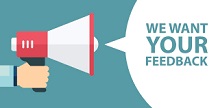 1

comment
Leave a comment
Make sure you enter all the required information, indicated by an asterisk (*). HTML code is not allowed.